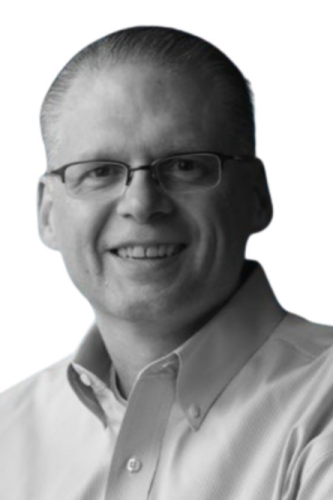 Todd Hoskins '22
Co-Founder, My-Take
Why did you choose this Master's program?
Continuous learning is an important value to me. I had been searching for a program that would
be a catalyst to further elevate my leadership skills and my company. I wanted a challenging
program, but also one that would allow me to continue to effectively lead my organization.
Brown, being a world class academic institution, offered the inspiration I was seeking, and the
hybrid format allowed me to balance program and company demands.
What made Brown's program different from other programs you considered?
The Brown MTL program offers a stimulating and challenging experience with access to world class professors and an extremely talented cohort. The MTL program focuses on leadership in a rapidly changing and technology driven world. This is an area of focus that will be increasingly valued in the marketplace. I also appreciate the Critical Challenge Project which allows you to tackle a significant project with the help of faculty and experts from the Brown network. Finally, the program format, combining in-person, online, and international immersion, is also a key differentiator.
What did you enjoy most about your program?
The program was a fantastic experience, so it is difficult to pinpoint one aspect, so I'll include a few. I really enjoyed the initial phase which allowed me to really reflect on, and refine, my leadership style and approach. This was accomplished through a core class in Effective Leadership: Theory and Practice and complementary classes in persuasion and career development. I also liked the hybrid format which provided on-campus interaction with the faculty and cohort, as well as online time which allowed the flexibility to work when most convenient. And of course, the international component was immersive and extremely interesting. Finally, the aspect that surprised me the most was the incredibly positive interaction within the cohort. I believe the Brown culture and quality of the individuals within the cohort contributed to a great experience and relationships that have extended well beyond completion of the program.

What was your primary academic area of interest?
Because I had completed an MBA previously, I entered the program with some very specific interests. My academic interests were informed by company needs, what I felt the market would increasingly value, and my personal passions. Those interests include: leadership and cultural transformation, strategy/business models, digital transformation, AI/machine-learning, and decision making.

What were your postgraduate goals?
My goals are to continue to grow my company at a rapid rate, create more leaders within our organization, and to stay committed to a continuous learning mindset. Additional areas I hope to explore include mentoring, business education, and writing projects.
What did you like most about Providence?
Living in the Boston area, I was familiar with Providence prior. But the program allowed me to gain a much greater appreciation for the city and the Brown campus in particular. The cohort had a great time exploring the city, which was extremely easy to access. The administration was extremely helpful in making us feel a part of Brown and Providence.
What advice would you give to prospective applicants?
For those individuals looking to elevate their career I would strongly recommend the Brown MTL program. The unique design of the program focuses on elements that are greatly valued in the workplace, and the content is delivered in a format that allows you to continue your career uninterrupted. The program truly acts as catalyst to elevate your leadership ability. If you commit to the program, you will leave it a stronger leader and a better decision maker. You will become well versed in key strategic and technological issues you will face in increasing measure throughout your career. You will also have the opportunity to build strong and lasting relationships with your cohort.