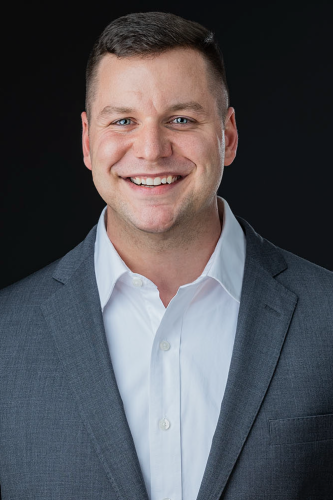 Ronald (Ronnie) Ryder '22
Strategic Program Manager, Google
1. Why did you choose this Master's program? 
After serving in the Navy in a technology-rich environment for several years, I wanted to challenge myself to understand different technology concepts applicable to the global corporate and ever-evolving technology landscapes. The MTL program presented a unique opportunity to immerse myself in technology concepts while surrounded by a cohort of candidates with diverse skillsets and proven-track records in technology. I loved the idea of being challenged by world-renowned professors at an Ivy League university in my growth, and the MTL program represented an unparalleled opportunity to spend time on campus while working full-time.
2. What makes Brown's program different from other programs you considered? The opportunity to spend a significant amount of time to on campus at Brown, in addition to the opportunity to complete a program-length Critical Challenge Project and a trip abroad are unparalleled by other programs. Candidates are afforded immense opportunity to build their brand and seek an immediate return on investment from the program.
3. What do you enjoy most about your program? First and foremost, the opportunity to network with so many intelligent and driven working professionals has been incredible. The staff at Brown provides students with stimulating and thought-provoking instruction that allows candidates to thrive in fast-paced, innovative environments. The resources at Brown are endless and opportunities for growth are abundant. More than anything, I've grown incredibly close with my cohort and have made many life-long friends as a result of the program.
4. What is your primary academic area of interest? I completed the Master's in Technology Leadership program in 2022. My primary focus in the program was the adoption of Artificial Intelligence and Machine Learning initiatives in the Department of Defense. I enjoy developing digital transformation strategic initiatives and implementing large-scale changes to global organizations.
 5. What are your postgraduate goals? My goals are to continue refining my skillset with regard to large-scale digital transformation initiatives and to continue to progress in my professional career, leading others to make meaningful change and transform their industries with unparalleled leadership and strategic decision making skillsets.
6. What do you like most about Providence? Providence is an amazing city with great a great social scene, great food and great drinks. There is always something to do and I highly recommend candidates ask for recommendations from the MTL staff for the best restaurants in the area and make reservations during their residency!
7. What advice would you give to prospective applicants? As a candidate in the MTL program, you will get out of the program what you put into it. Do not be hesitant to dive deep into the topics you are passionate about and to ask for the resources to do so. The staff at Brown will do all in their power to assist in your pursuits, however challenging they may be. Go all in and chase your dreams. Your MTL Cohort will prove to be one of your most valued assets in life!