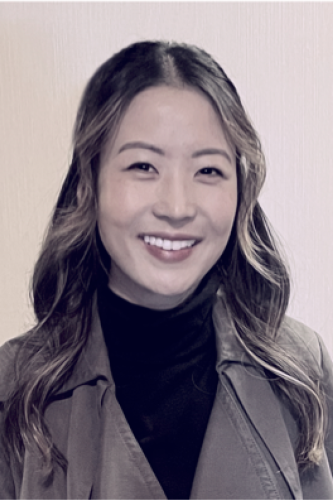 June Choi '23
Product Inclusion Program Lead, Google
Why did you choose this Master's program?
I knew I wanted to join a program that could help facilitate bold thinking and interdisciplinary learning. True to Brown's spirit, the MTL program enables this by powering progress with the humanities and bringing together a dynamic group of individuals who derive meaning from grappling with today's most pressing complexities.
What made Brown's program different from other programs you considered?
The program doesn't just prepare you for the future of work - it promotes reasoning, self-awareness, and self-examination. It challenges you to break down binaries and embrace the gray areas that don't readily present an answer, much less a clear one. You'll learn to strengthen your internal compass and transcend traditional ways of problem solving - both of which are critical requisites to meet the moment. The curriculum is designed with the understanding that to become a better leader, you must first learn to be a better person.
What did you enjoy most about your program?
The cohort experience - bar none. The sense of community, which isn't always guaranteed with part-time degrees, has made the academic journey deeply fulfilling. The program leverages the vital role its very students play in elevating the experience, and that has been an incredible differentiator.

What was your primary academic area of interest?
My area of interest falls at the intersection of innovation and welfare, which calls for the exploration of social, ethical, and cognitive dimensions. When performed responsibly, tech-based design can be an accelerant for unlocking outsized outcomes, even in the unlikeliest of spaces. Through this program, I was given the opportunity to delve into the inner workings of that conviction with discipline, structure, and support.

What were your postgraduate goals?
For my Critical Challenge Project (CCP), I'm going through the process of launching a product end to end, a risk I likely wouldn't have taken on my own. I was afforded the clarity and confidence to cross over to entrepreneurship, which has been one of the most uncomfortably exciting and rewarding exercises. For that reason, I plan to continue building on the project post grad to see if it turns into a more serious venture.
What did you like most about Providence?
Few cities simultaneously give off urban and small town vibes, but Providence makes the cut. I love how walkable it is, allowing you to soak in the architecture, culture, and history at every turn. And I'd be remiss to not mention the vibrant food scene!
What advice would you give to prospective applicants?
Expect to be pushed, questioned, humbled, and surprised. Be prepared to deliberate with sensitivity and rigor. Demand the best from yourself and those you'll surround yourself with. Lastly, bear in mind the influence you hold in shaping the program experience for your cohort - you'll end up getting what you put in (and possibly more).