Joel Revill joins Brown's School of Professional Studies as deputy dean for academic and student affairs
Experienced University leader poised to elevate master's programs, enhance the student experience and expand Brown's footprint in graduate education.
PROVIDENCE, RI [Brown University] — Joel Revill's journey at Brown has been one of continuous learning and growth. Since 2011, he has served in the offices of the Dean of the Faculty and the Provost, first as assistant dean, later as associate provost for special projects and senior associate dean. Now, Revill joins the School of Professional Studies (SPS) as the deputy dean for academic and student affairs.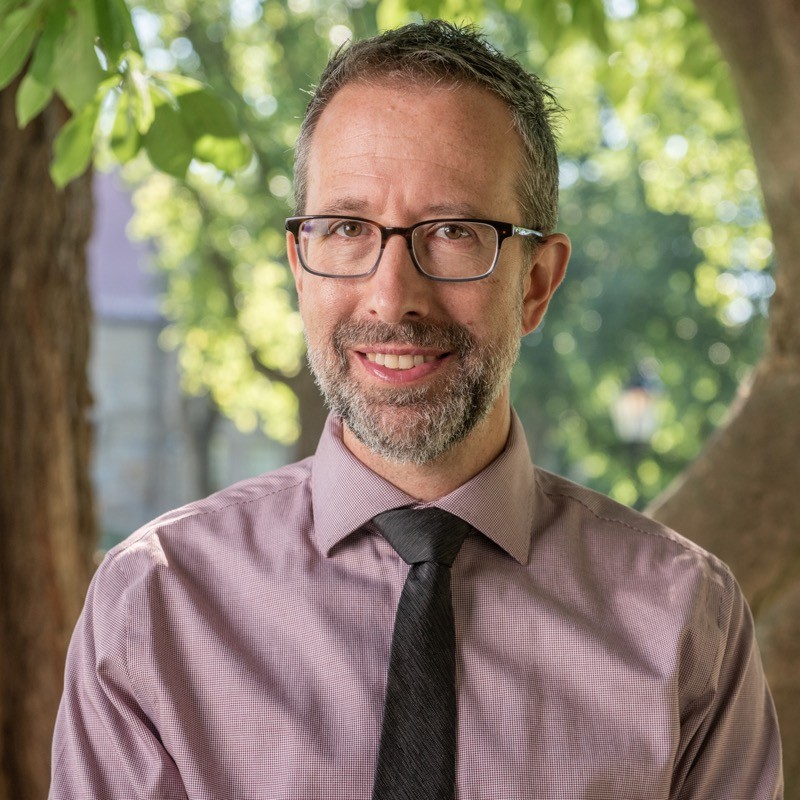 "I've learned so much since starting at Brown, and I look forward to leveraging this knowledge and expertise to support our master's students and faculty. SPS is an energetic place to be right now as we look to grow." Revill reflects on the transition, noting, "I'm really excited about the opportunity to learn new things, and to push myself in new directions."
Leading the master's portfolio
As the newly appointed deputy dean for academic and student affairs, Revill will provide leadership, strategic direction and support for all academic and professional aspects of over 30 residential, online and hybrid master's programs offered through Brown — a population of 1,000+ students.
In this role, Revill will be responsible for ensuring rigorous processes for master's admissions, continual review and updating of program curriculum, and building centralized support for master's students. Working together with the Dean of the School of Professional Studies, Shankar Prasad, deans in the Graduate School and others on campus, Revill will support the development of new master's programs in Brown's areas of strength and distinction.
In a warm and enthusiastic welcome, Dean Prasad remarked, "Joel brings a rich understanding of academic excellence and departmental interests from his time as an administrator and faculty." He continued, "His background in collaborating with Directors of Graduate Studies is invaluable and his dedication to fostering a vibrant master's student community is palpable. I'm excited about the fresh perspectives he will bring."
Expanding career services and professional development
With Revill's guidance and expertise, the School of Professional Studies looks forward to further elevating master's programs, enhancing the student experience, and expanding Brown University's footprint in graduate education.
Revill plans to support the expansion of career services and professional development for master's students — envisioning this support as a hallmark of the Brown graduate experience. 
He says, "We are structuring SPS to serve as a widely-recognized hub of resources and support for master's students to make it easier to access services and to ensure that all of our students feel connected to this community."
To advance this progress, the School is in the process of hiring an Assistant Dean who will work closely with Morgan Orlandi, our student engagement specialist as well as Komal Shah, who recently joined the team as the associate director of career services and professional development.
Forthcoming announcements will delve deeper into this expansion.
Mastering the future
As postgraduate education solidifies its position as an increasingly important part of the higher education landscape, the growth of Brown's master's programs provides an exceptional opportunity to bring the University's signature interdisciplinary approach to a broader and more diverse student body. 
Revill highlights the distinctive role of our master's population to amplify Brown's impact in various sectors. He comments, "Master's students are here for a year or two, often while working, and then move on directly to jobs where they can make a difference in the world. To this end, master's students are a direct channel to advancing Brown's mission."
Over the next few years, Revill aspires to build the national and international reputation of our master's programs. This includes increasing access and providing exceptional career advising and support for student life and community.
Additionally, Revill seeks to better-integrate the master's population into the rest of the University. 
He says, "I want to ensure that students, regardless of the modality that they're in, to feel like they're part of a robust graduate community and a strong alumni network. I hope to build on the amazing diversity of our student body while always working to build a sense of belonging for everyone in the Brown community."
___
Joel Revill received his Ph.D. in History from Duke University in 2006, and taught at North Carolina State University; his alma mater, Reed College; and Williams College. He is currently enrolled in the Executive MBA program at Brown University, a joint degree with IE Business School in Madrid, Spain.
Ensuring your success at Brown and beyond.
The School of Professional Studies is dedicated to creating a holistic master's student experience by providing support professionally and personally.

Explore our services