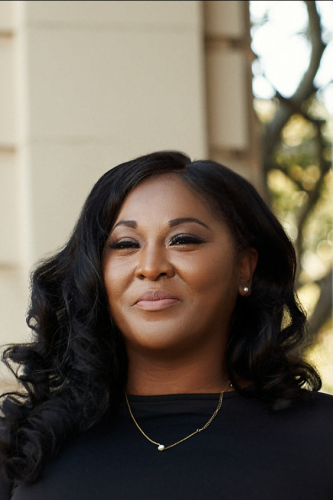 Aleshia Davis-Perkins '22
Senior Manager, AIDO, Deloitte Consulting
Why did you choose this Master's program?
As a women in STEM this program provided me with the strategic and technical insights from an executive perspective. I have spent majority of my career in tactical delivery to clients and it was important that I gained additional insights as I leaned into a leadership role at my firm.
What made Brown's program different from other programs you considered?
The programs that I researched didn't provide an executive perspective that I needed to propel in my career.
What did you enjoy most about your program?
There are far too many positives about this program to list. The one in particular I can appreciate was the academic support provided by the professors. Most of my cohort were interested in career changes or needed guidance on managing current roles. Each of the professors took the necessary time for strategic coaching or aligned us with a professional in our field to assist.

What was your primary academic area of interest?
My focused area has been Tech Modernization & Ai/ML Strategy.

What were your postgraduate goals?
Utilize my roles in Tech to help expand the aperture of diversity in STEM.
What did you like most about Providence?
The campus is absolutely gorgeous. During my cohort session we would spend time experiencing the campus and township.
What advice would you give to prospective applicants?
Challenge yourself. Expand your network. And build acumen as a tech leader.