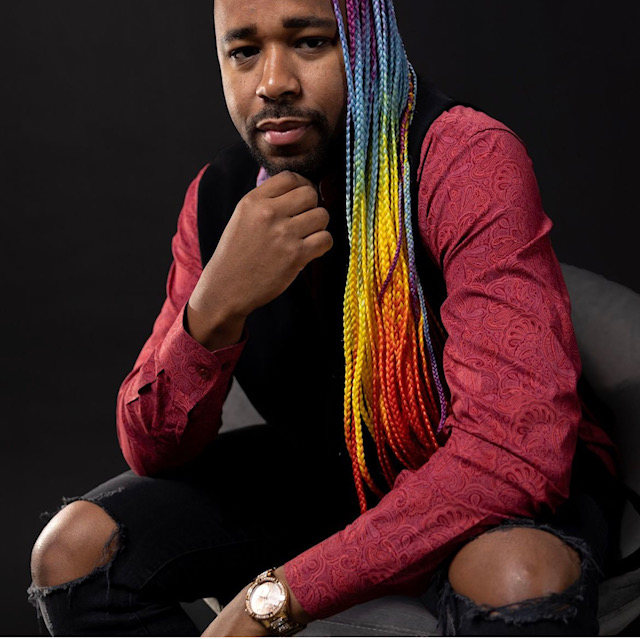 Jarvis Sam will begin his new role as an adjunct professor in the IE Brown Executive MBA program this spring.
Sam is the Founder of the multi-services DEI Advisory Services firm, The Rainbow Disruption and the outgoing Chief Diversity, Equity, and Inclusion Officer at Nike Inc. At Nike, Sam oversaw a team of people focused on driving diverse representation, inclusive leadership and social justice education, professional development, and the ecosystem of promoting and creating a culture of belonging inside and outside of Nike. Further, Sam was recently named Forbes 30 Under 30 in Sports class of 2021 as well as Portland Business Journal's 40 Under 40.  
At Brown University, Sam will serve as an adjunct professor for the IE Brown Executive MBA program. He will teach a course focused on DEI and organizations, sharing his insights and expertise as an industry leader in this space. The course will provide an important addition to the MBA curriculum by fostering contemporary conversations on how organizations can address systemic racism within the US and globally.  
"Jarvis is a leader in the areas of diversity, equity and inclusion and we are so excited he will be joining our faculty team for the IE Brown Executive MBA program" notes Shankar Prasad, Dean of the Brown School of Professional Studies and Vice President for Academic Innovation. "His experience, thought leadership and positive energy will be truly invaluable to the program, and I am confident his DEI course will have a tremendous impact on the students, and organizations worldwide."    
"I could not be more thrilled to be joining such an esteemed faculty from Brown University and IE Business School - two incredible global universities. I greatly look forward to returning to my alma maters to teach coursework on a topic that is my passion and purpose. This course will provide global leaders an opportunity to learn best practices for elevating and amplifying principles of DEI within their own organizations as well as gain the skills and experiences necessary to navigate their personal journeys toward inclusive leadership," Sam said in an interview regarding his upcoming engagement as faculty.  
The IE Brown EMBA is a globally-ranked and triple-certified Executive MBA offered by Brown University and IE Business School. The program combines traditional business coursework with classes focused on the growing set of social issues that all business leaders must be versed in, such as slavery and capitalism, health disparities, inequalities, using data for good, and globalization. This unique blend provides a distinct perspective and set of skills for future leaders and entrepreneurs. For further information about the program, including how to apply, please visit https://emba.brown.edu/