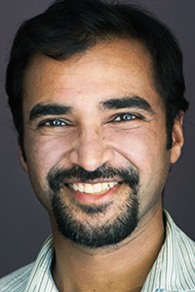 Zulfikar Ramzan
Chief Technology Officer, RSA, the Security Division of EMC
Zulfikar Ramzan is Chief Technology Officer at RSA, the Security Division of EMC. He is responsible for leading the development of the company's technology strategy and bringing to market the innovations that help protect RSA customers from the growing number of advanced threats. Prior to joining RSA, Dr. Ramzan served as Chief Technology Officer of Elastica and was Chief Scientist of Sourcefire (acquired by Cisco in October 2013). Before joining Sourcefire via its acquisition of Immunet in 2010, he was Technical Director of Symantec's Security Technology and Response division. In all of these roles, Ramzan leveraged his expertise across numerous domains of cybersecurity and large scale data analytics to bring to market innovations that protected customers from diverse threats to their information assets.
Dr. Ramzan has co-authored over 50 technical articles and two books including Crimeware: Understanding New Attacks and Defenses (Addison-Wesley Professional, 2008), and has over 50 granted patents. He served as General Chair of Crypto 2010, the premier conference in the field of cryptography. Dr. Ramzan is a frequent public speaker and has briefed numerous media outlets including the New York Times, Wall Street Journal, Associated Press, and Reuters as well as members of the United States Congress on cyber-security trends and issues. He produced online videos on cybersecurity trends that have collectively been viewed over a million times and served as a guest faculty for the educational non-profit Khan Academy (khanacademy.org).
Dr. Ramzan holds a PhD in Electrical Engineering and Computer Science from the Massachusetts Institute of Technology, where his doctoral advisor was Professor Ronald L. Rivest, co-founder of RSA Data Security.