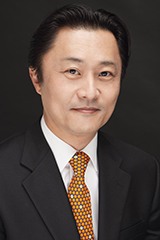 Youngcho Chi
Executive Vice President, Hyundai Motor Group
Youngcho Chi is the Executive Vice President of the Hyundai Motor Group. Previously, Youngcho Chi was an advisor at Samsung Electronics HQ in Seoul, Korea as he retired from the role of Head of Corporate Strategy at the end of 2015. He joined Samsung in 2007 as Senior Vice President of global marketing for mobile division. In 2009, Dr. Chi formulated Vision 2020 to expand into B2B, healthcare, and services in order to quadruple revenue from $90B to $400B. To achieve it, he established a new corporate level organization to offer competitive content and services on connected devices, and the Healthcare Medical Equipment business to enter into the diagnostic imaging business as the first new business in two decades. He also established a new corporate level organization to drive B2B business across business units, the Software Center to strengthen corporate level software capability, and the Corporate Development Team to successfully acquire and integrate 15 companies. He also established Samsung's C-Lab, an internal start-up incubator and accelerator program.
From 1997-2007, Dr. Chi was a Senior Partner at Accenture in Seoul where he led the mobile practice in APAC covering Australia, India, Japan, China and the rest of Asia, and the account partner for SK Telecom when their 3G launch received global attention as the first of its kind. Previously, he was an Associate at McKinsey & Company in Seoul where he led international projects to develop a pan-European enterprise network service strategy in Stockholm, and formulated a strategy for acquisition of a pharmaceutical company in Geneva. Prior to McKinsey, he was a systems engineer at AT&T Bell Labs in New Jersey on the design network signalling algorithm.
Dr. Chi holds a PhD, MS and BS in Mechanical Engineering from Brown University and also studied Mechanical Engineering at Seoul National University.