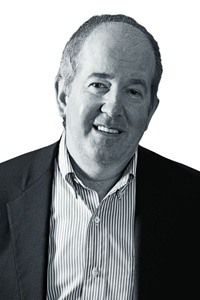 William Looney
Editor in Chief, Pharmaceutical Executive magazine
William Looney is the Editor in Chief of Pharmaceutical Executive magazine, a monthly print and weekly on-line publication with a circulation of approximately 70,000 focused on the "c suite" concerns of senior managers in the biopharmaceutical industry. In addition to editorial content, he is responsible for supporting the magazine through related educational media activities and serving as a thought leader in contacts between the magazine and a wide variety of organizations.
He is a contributor to other major publications, ranging from the Wall Street Journal to Nature, and is a recipient of the American Business Media Association Jesse H. Neal award for excellence in business commentary. Prior to joining Pharmaceutical Executive in August 2009, Mr. Looney served for 11 years as Senior Director at Pfizer, Inc. where he managed the company's public policy issue development, positioning and advocacy activities outside the US. In that capacity, he worked closely with governments, international organizations and the academic and think tank community; coordinated Pfizer CEO relationships with the World Economic Forum, Japan's Nikkei Management Forum and other policy groups; and chaired committees of key biopharma trade associations, including PhRMA and the IFPMA.
Earlier in his career, he served as an internal communications manager and speech writer at Warner Lambert Company in both the US and in Europe as well as a senior editor for the Economist Intelligence Unit, where he was responsible for the consumer issues and management practices beat. He has also been a consultant to the Organization for Economic Cooperation and Development [OECD] in Paris and is the author of numerous research papers and studies focused on the relationship between product and process innovation and public health.
He is a graduate of Connecticut College and holds a Master's degree from the School of International and Public Affairs of Columbia University.