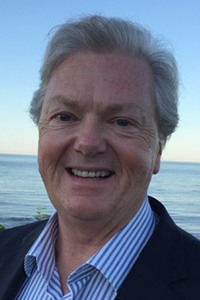 Thomas Creely
Leadership and Ethics Instructor, Director of Ethics and Emerging Military Technology Graduate Certificate Program, US Naval War College
Dr. Tom Creely is Associate Professor of Leadership and Ethics, College of Operational and Strategic Leadership, at the United States Naval War College. Most recently, Dr. Creely was the lead on implementing the Naval War College's first-ever graduate certificate in Ethics and Emerging Military Technology. The groundbreaking program is designed to deepen expertise in the ethical complexities imposed by new technology.
Dr. Creely contributes to the Chief Naval Operations Fleet Centered Leader Development.. Working with corporate executives and military leaders, he has mentored, coached, and taught them in developing applied ethics, leadership, emotional intelligence, and decision making skills. Ethics of technology and its impact on the human condition and ethics through the lenses of the arts are multi-disciplinary interests.
His active leadership roles include Global Business Conduct Council Member, where he represents the Chief of Naval Personnel – The Conference Board, Business Ethics Co-chair – Association for Practical and Professional Ethics, and Treasurer – Robert S. Hartmann Institute Board. He has been Visiting Clinical Assistant Professor, Associate Director of the Center for Ethics and Corporate Responsibility, and Treasurer of Atlanta Compliance and Ethics Roundtable at Georgia State University, Assistant Professor for Graduate Studies at the Siegel Institute for Leadership, Ethics, and Character at Kennesaw State University, and Adjunct Professor of Undergraduate Religious Studies at the University of South Carolina Beaufort.
Dr. Creely is a retired Naval Officer and earned his Doctorate of Philosophy at Salve Regina University.