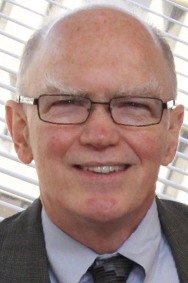 Stewart Baker
Partner, Steptoe & Johnson
Stewart Baker is a partner at Steptoe & Johnson in Washington, DC, and author of Skating on Stilts – Why We Aren't Stopping Tomorrow's Terrorism (Hoover Institute Press Publication, 2010). He blogs at Skating on Stilts and hosts the weekly Steptoe Cyberlaw Podcast.
From 2005 to 2009, Mr. Baker was the first Assistant Secretary for Policy at the Department of Homeland Security, and oversaw offices responsible for department-level policy analysis, international affairs, strategic planning, and relationships with private sector, advisory committees, and law enforcement. During 2004 and 2005, Baker served as General Counsel for the Commission on the Intelligence Capabilities of the United States Regarding Weapons of Mass Destruction that investigated intelligence failures prior to the Iraq war. From 1992 to 1994, Baker was General Counsel of the National Security Agency, where he led NSA and interagency efforts to reform commercial encryption and computer security law and policy.
Mr. Baker's law practice has covered matters such as homeland security, international trade, cybersecurity, data protection, travel industry regulation, and foreign investment regulation. Baker testified before the September 11 Commission on intelligence and law enforcement issues, and has been a member of the President's Export Council Subcommittee on Export Administration, the Industry Trade Advisory Committee on telecommunications and electronic commerce, two Defense Science Board panels on information warfare defense, and the Markle Task Force on Technology and Terrorism. He has also been an advisor to international organizations such as the International Telecommunications Union, and the Organization for Economic Co­operation and Development.
Baker has been a Distinguished Visiting Fellow at the Center for Strategic and International Studies, Visiting Fellow at the Hoover Institution, and Fellow of the University of Virginia's Center for National Security Law. He was a law clerk to Hon. John Paul Stevens, U.S. Supreme Court, as well as to Hon. Frank M. Coffin, U.S. Court of Appeals, First Circuit, and Hon. Shirley M. Hufstedler, U.S. Court of Appeals, Ninth Circuit.