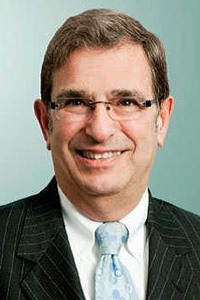 Stephen Weiner
Chair, Health Law Practice, Mintz, Levin, Cohn, Ferris, Glovsky and Popeo, P.C.
Steve chairs Mintz Levin's Health Law Section. He has had over 30 years of experience in the health care field as a policy maker, educator, and attorney. He represents health care services providers in a broad array of legal matters, including strategic positioning; structuring payer strategies and clinical integration initiatives; and mergers, acquisitions, strategic affiliations, "demergers," and joint venture arrangements, including arrangements between tax-exempt and for-profit organizations.
He has also participated in a number of international health care activities, including structuring the health care regulatory system for the Dubai Healthcare City, where he now also serves on the licensing board, and representing a number of organizations engaged in the medical tourism industry. In Massachusetts, Steve has been very active in matters relating to the development and implementation of the Commonwealth's signature health care reform program and in implementing the initiative to create a statewide interoperable electronic health record system, using both state and federal stimulus legislation funds.
In addition, Steve represents health care providers in developing, monitoring, and restructuring relationships between hospitals and physicians; regulatory and reimbursement matters, including licensure, certification and determination (certificate) of need proceedings, managed care contracting, Medicare reimbursement and appeals, and Medicaid and uncompensated care pool reimbursement; fraud and abuse and Stark Law counseling; general contracting; and, for academic medical centers specifically, clinical research, conflict of interest, relationships with affiliated medical schools, and relationships with federally qualified community health centers.
Steve also works extensively with the U.S. Department of Defense on matters relating to the TRICARE and the operations of the US Family Health Plan program.
Steve has been serving as the president of the HealthWell Foundation since its formation. HealthWell is a tax-exempt organization that provides patient assistance and premium support for persons receiving costly medical treatment and drug therapies. He is a member of the board and chairs the compensation committee of the Physicians of Tufts Medical Center, Inc., the parent organization of the faculty practice foundations of Tufts Medical Center. Since its inception, Steve serves as pro bono legal counsel to the Schwartz Center for Compassionate Healthcare, a foundation promoting compassionate care and more effective communications between patients and caregivers.
Steve serves on the advisory board of the Medical Tourism Association, a nonprofit association promoting the use of high-quality global resources to care for residents from a variety of geographical areas, and of the Center for Medical Tourism Research, based at the University of the Incarnate Word, in San Antonio, Texas.
Steve is currently an adjunct law professor at Suffolk University School of Law, where he teaches a course on corporate transactions in the health care field, focusing on the constraints on business decisions by health care entities created by the application of antitrust law, fraud and abuse of Stark rules, and the laws affecting organizations that are nonprofit and tax-exempt under Section 501(c)(3) of the Internal Revenue Code.
Steve also serves as a regional representative on the Yale Law School Association Executive Committee. Steve has served as the chairman of the Massachusetts Rate Setting Commission, special assistant to the Governor of Massachusetts for health policy, associate law professor at Boston University School of Law, director of the Boston University School of Law Center for Law and Health Sciences, and visiting lecturer at Yale Law School and Boston University School of Law. He lectures regularly on health care issues and is often quoted in the media on current developments and trends in the health care field.
Steve has been a member of the boards of the Beth Israel Hospital of Boston and Spaulding Rehabilitation Hospital, an incorporator of Massachusetts General Hospital and of Partners HealthCare System, Inc., a director of the AIDS Action Committee of Massachusetts and of the Massachusetts chapter of the Healthcare Financial Management Association, a member of the House of Delegates of Easter Seals Massachusetts and a board member of the Massachusetts Health Council.
Outside of the health care field, Steve is currently a member of the board of trustees of Opera Boston, American Lyric Theatre in New York City, and the Conservatory Lab Charter School Foundation, a support organization to a charter school developed in conjunction with the New England Conservatory of Music. He has in the past served as a trustee of the Huntington Theatre Company of Boston, of the Conservatory Lab Charter School, and of the Boston Ballet, where he served as treasurer for six years.
Steve was named "Lawyer of the Year" for 2011 for Health Care Law in Boston by Best Lawyers. He is also a 2011 recipient of the Good Guy award from the Massachusetts Women's Political Caucus for his promotion of equality for women in the workplace. In 2009, Steve was named one of ten Outstanding Hospital Lawyers nationally by Nightingale's Healthcare News. In 2008, he was selected by Massachusetts Medical Law Report as a winner of its Rx for Excellence Leaders in Quality award. Steve has been listed in the health law section of The Best Lawyers in America since the section originated. He is listed in Who's Who in America, as well as in Massachusetts Super Lawyers, published by Boston Magazine. He is also nationally ranked by Chambers USA: America's Leading Lawyers for Business for his strategic and policy work, and in the 2011 edition, he was recognized as a leading health care lawyer in Massachusetts.
Steve is a graduate of Harvard College, magna cum laude, and of Yale Law School.