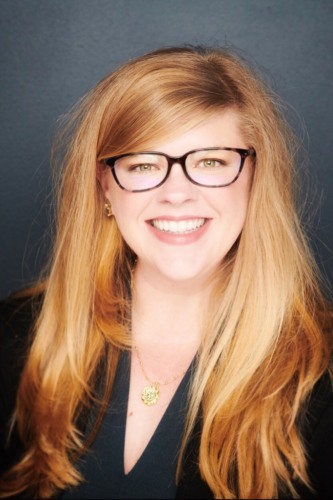 Stacy O'Mara '21
Director of Government Affairs, FireEye
Washington, District of Columbia
Why did you choose the Executive Master in Cybersecurity?
I chose this program because of its combination of technical and policy components. The program represents a perfect blend of the skillsets I need to navigate challenging cybersecurity issues in the Administration and U.S. Congress.
What makes Brown's program different from other programs you considered?
This program allows me to balance other priorities in my life -- my career and my family. The virtual environment and the pace of the modules help me plan appropriately for school, work, and my family -- all with the added benefit of the in-classroom experience. This unique combination allows students to have the best of both worlds: working at our own pace to balance other priorities and also learning from each other in a structured classroom environment.
What do you enjoy most about your program?
The best part of this program is the people. Brown has attracted an exceptional and diverse group of students with different backgrounds from various sectors, all of which are complementary to the learning experience. We support each other not only in the program but also in our professional capacities as well.

The cybersecurity market is a crowded space; but I've quickly learned that the aphorism "a rising tide lifts all boats" is applicable in this field. We all benefit from sharing information, best practices, and lessons learned because we all share the same goal: to protect our citizenry – at home and abroad – from the impacts and consequences of cyber attacks.

I have formed relationships that will last a lifetime!
What is your primary academic area of interest?
My primary area of interest is on the technical side. I've been covering cybersecurity for nearly a decade and working in policy for almost 20 years. The interconnectedness of our daily lives demands cybersecurity professionals that understand the field from a technological AND policy perspective.
What are your postgraduate goals?
My ultimate goal is to exploit this program to learn from academia, practitioners, and peers about cybersecurity challenges that touch on the technological, political, and humanistic aspects of this field.

Although I'm not a cybersecurity operator, being able to speak to its functions fluently and comfortably in policy discussions with government stakeholders will enhance the relationships I'm building in D.C., which will further the mission of not only my company, but of the industry writ large, to mitigate and thwart cyber attacks.
What do you like most about Providence?
I have lived in the Washington, DC area my entire life. It's refreshing to visit a smaller city with a different emphasis (academic) than I'm typically accustomed to (political). And it's so easy to walk everywhere!

What advice would you give to prospective applicants?
Be yourself. Raise your voice, raise your hand. You're here for a reason and have a lot to contribute to the group. All students who do this will add to the collective good for such a program. Additionally, manage your time and read all instructions!