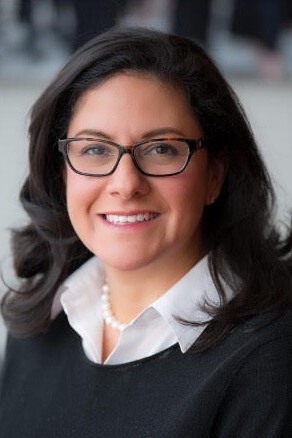 Sonia Arista '19
National Healthcare Practice Director, Field CISO, Fortinet
Why did you choose the Executive Master in Cybersecurity?
The Executive Masters of Cybersecurity Program demonstrated a balanced curriculum of technology, law, and governance, and the balance of remote and in-person resident sessions was attractive for my lifestyle.
What makes Brown's program different from other programs you considered?
Excellent mix of disciplines and tenure in the cohort.
What do you enjoy most about your program?
The professional and personal relationships, the lectures and group projects were outstanding. The work was challenging, and had the right mix of technical instruction with business context.
What is your primary academic area of interest?
Primary area of academic interest was legislation and international legal gaps associated with cybersecurity.

What are your postgraduate goals?
I am interested in pursuing other graduate work focused on law.

What do you like most about Providence?
Great town - the food, the proximity of all activities on campus, and the great location for all of those students that commuted into sessions. It is also economically reasonable to lodge and dine there.
What advice would you give to prospective applicants?
Pursue an advanced program at any point in your career ! Entering back into academia after 20 years of undergraduate studies was a great opportunity - it solidified some of the operational experience that I had, and provoked new thinking about a potential career path.