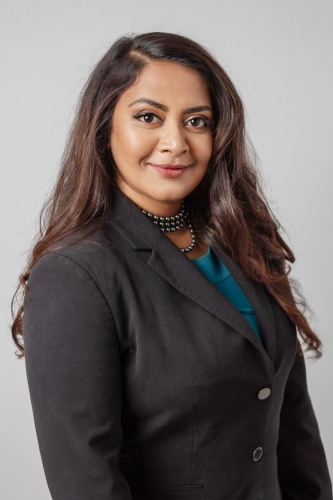 Shobha Lizaso '21
Technology Attorney, White & Case LLP
North Palm Beach, Florida
Why did you choose the Executive Master in Cybersecurity?
Brown offered an in-person/online hybrid model that worked well with my work schedule.

What makes Brown's program different from other programs you considered?
Most other programs that I found required a technical background, but Brown's program has aspects that appeal to people with diverse backgrounds, including technical, which makes the classroom interactions very insightful and effective.
What do you enjoy most about your program?
The assignments challenge us to apply our knowledge to real-world situations, and our discussions bring the assignments to life. All of the students in our class offer different perspectives based on their diverse professional experiences, and this results in a well rounded understanding of the topics.

What is your primary academic area of interest?
I am most interested in data privacy law because this knowledge will help me grow the scope of my technology law practice.

What are your postgraduate goals?
I would like to work on cyber incident responses from a legal standpoint.

What do you like most about Providence?
It was the first place that I have ever visited in New England and the fall season is incredibly beautiful.
What advice would you give to prospective applicants?
Look at the curriculum closely to make sure that the program content is in line with your goals.