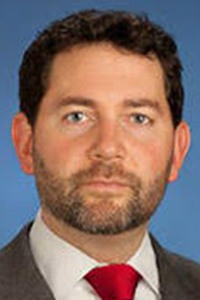 Royal Hansen
SVP, Enterprise IT Risk and Information Security, American Express
As Senior Vice President, Enterprise IT Risk and Information Security, Royal leads the strategy, governance and operations of IT risk and information security across the enterprise, and is responsible for solutions that protect the security and integrity of our technology systems and the customer, business and employee information they process. Royal is a member of the American Express Technology Executive Team and the company's Global Management Team.
Prior to joining American Express, Royal served as Managing Director, Technology Risk and Global Head of Application Security, Data Risk and Business Continuity Planning at Goldman Sachs. Royal first joined Goldman Sachs in 2006 as a vice president and rejoined the firm as a managing director in 2011. Under his leadership, efficient risk management processes and technology were embedded into customer-facing and divisionally aligned activities, including the creation of an integrated supply chain risk-management structure, the integration of software testing and tools into the firm's development platform, as well as the transformation of business resilience with data-driven reporting and analytics.
Previously, Royal managed application security at Morgan Stanley, as well as enterprise IT risk, application security and disaster recovery at Fidelity Investments. He began his career as a software developer for Sapient before building a cyber-security practice in the financial services industry at @stake, which was acquired by Symantec.
Royal holds a bachelor's degree in computer science from Yale University. He was awarded a Fulbright Fellowship in information sciences and Arabic language study, which he completed at the United Arab Emirates University.