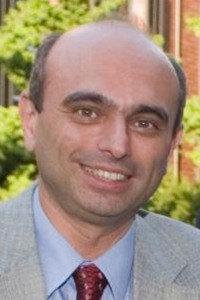 Roberto Tamassia
Executive Director, Executive Master in Cybersecurity, Plastech Professor of Computer Science
Roberto Tamassia is the Plastech Professor of Computer Science at Brown University. His cutting-edge research focuses on computer security, applied cryptography, analysis, design, and implementation of algorithms, graph drawing and computational geometry.
In addition to cryptographic foundations, access control, and authentication, Professor Tamassia's expertise in data security and privacy includes network, email, web, database, application, cloud computing, and the visualization of security.
His research has been funded by ARO, DARPA, NATO, NSF, and leading industrial sponsors including Google, Microsoft, NetApp, RSA Labs and Sun Microsystems.  In addition to having given more than 70 invited lectures worldwide, he is a fellow of AAAS, ACM, and IEEE from whom he received a Technical Achievement Award.
Professor Tamassia is listed among the 360 most cited computer science authors worldwide by Thomson Scientific, Institute for Scientific Information (ISI).  He has published six textbooks, including one of the most widely adopted textbooks on computer science, and more than 240 peer-reviewed research articles.
He received a PhD in electrical and computer engineering from the University of Illinois at Urbana-Champaign.