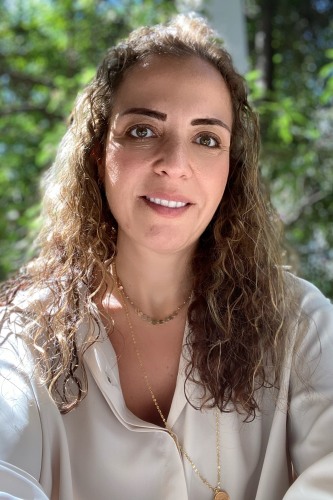 Reina Al Achkar '17
Deal structuring advisor
Avid Real Madrid fan, I worked extensively in private equity, corporate finance and family businesses restructuring in the MENA region. I am now responsible of structuring private debt, equity and real estate transactions.
What drove you to choose the IE Brown joint program? How did you find the program?
The blended format, the unique combination of business as well as humanities topic and the combination of the 3 distinct cities are all key aspects of the IEBROWN program
What specific goals did you set out to achieve as a student of the EMBA program?
Broader knowledge, new perspectives in dealing with business issues
Were the online classes a challenge? What was networking like in such a digital environment?
Not at all. The online sessions were smooth and did prepare us well for remote work during the pandemic :)
Please describe any specific career outcomes you were looking for post-EMBA and if the program helped you meet them.
I was recruited into C suite.
Has the program shaped your career trajectory?
To some extent, yes.
Describe the residential weeks and how they complemented the online portion of the program.
They were well timed and allowed for closer interaction with the team and cohort , as well as discovery of awesome cities.
If you attended the week in Cape Town, please describe the week
It is surely the highlight of the program and culminates program learnings. The cultural aspects were truly unforgettable.
The Key Reflection Project is where the program culminates. Please tell us about your experience.
I worked with my teammate and best friend on a topic very dear to us: how to advance women into leadership positions. The interviews, surveys , research and project findings were very insightful and helped us develop a proposition that is quite compelling using various learning from the program.