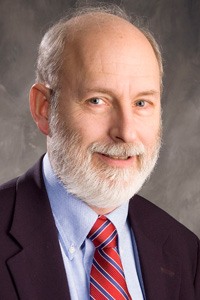 Randy Peto
Adjunct Assistant Professor of Health Services, Policy and Practice
Dr. Randy Peto is the former Medical Director for Quality Improvement at Baystate Medical Center in Springfield, MA. He has studied and worked in healthcare quality improvement and patient safety for over 20 years. He also served as the Medical Director for Quality at MassPRO, focusing on the Medicare population. Currently, Dr. Peto serves as an Adjunct Lecturer of Healthcare Leadership at Brown University.
Dr. Peto is particularly interested in the culture of healthcare settings, increasingly at the microculture level. He has participated in the use of the Hospital Survey on Patient Safety Culture. Randy has also helped lead the dissemination of TeamSTEPPS communication skills at Baystate. He has been active in training both "just culture" and apology/disclosure principles.
Dr. Peto received a BA from Colgate University, an MD from Hahnemann Medical College, and an MPH from Harvard University. He also completed a fellowship in Clinical Decision Analysis at Tufts-New England Medical Center. He is board certified in Preventive Medicine.