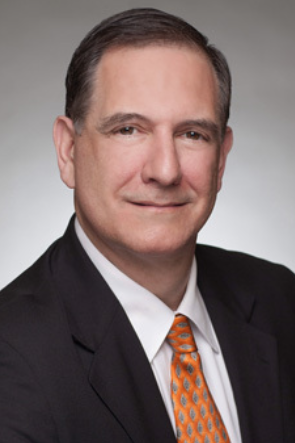 Peter Lauro
Partner, Saul Ewing Arnstein & Lehr
Peter Lauro is a seasoned patent attorney who focuses his practice in the life sciences, primarily in the biotechnology and organic chemistry fields. He has extensive experience in the areas of patent prosecution  and  client counseling, including patent portfolio management and development as well as opinions and analyses directed to infringement, validity and freedom to operate and due diligence incident to mergers and acquisitions, financing and public offerings. He negotiates strategic alliances such as licensing and related technology transactions. Peter also has experience in contested proceedings, including European opposition and appeal proceedings, interferences, reexaminations and patent and trademark litigation.
Peter has an educational and professional background in the sciences. After earning a B.S. degree in chemistry, he worked as a clinical microbiologist and then for several years in the private sector as a research chemist investigating novel herbicides, plant-growth regulators and fungicides. During this time, he also did graduate work in chemistry at Rutgers University.
This experience has augmented his legal practice in fields such as biotechnology, pharmaceutical chemistry and formulations, and materials chemistry. He has helped clients develop patent portfolios related to screening assays, diagnostics, analytical devices, medical devices, genomics, biologics, vaccines, small molecule pharmaceuticals, clean tech and many other areas.
Prior to joining Saul Ewing Arnstein & Lehr, Peter was a patent attorney and partner at two other Boston-area law firms and a patent attorney at a firm in New York City. In addition, he spent time in solo practice acting as a legal consultant on patent prosecution matters in the biotechnology and chemical fields for the chairman of an Intellectual Property Department of a New York law firm. This work coincided with an eight-year tenure in administration at Brown University, where he served in development and in corporate and foundation relations, working closely with faculty in the engineering, physical science and life science fields.