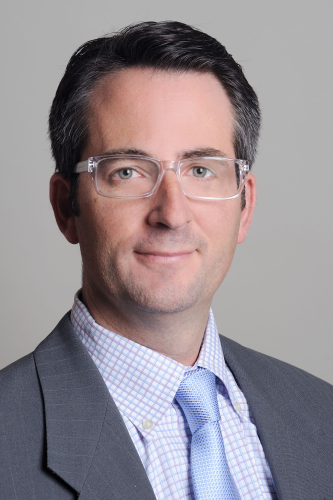 Peter Chomowicz
Program Director, ScM in Technology Leadership
Peter Chomowicz is an internationally recognized scholar and highly respected leader of research offices. Trained as an architect, urbanist, and social scientist, Chomowicz possesses extensive experience in leading the research activities of complex organizations. Having held senior positions in academia and professional practice, including Dean of Research and Development at Virginia Commonwealth University's Qatar campus, and Director of Research at the General Dynamics Corporation, Chomowicz is deeply invested in the ways in which technology shapes our social, cultural, and economic lives.
In his most recent role at General Dynamics – Electric Boat, he cultivated new research collaborations with universities and technology companies to support cutting-edge national defense research, and initiatives to provide engineers with executive education in leadership, strategy, and advanced technology. Using his experience in interdisciplinary curriculum design, the company is now embarking on an enterprise-wide effort to understand and fill knowledge gaps at all levels of the engineering workforce for some six-thousand employees.
The seven years Peter spent as the inaugural Associate Dean for Academic Affairs and Research at Virginia Commonwealth University's branch campus in Qatar, included managing all aspects of student success – from recruitment to alumni affairs – for a campus of 400 students representing over  50 nationalities.

Peter's scholarship focuses on the study of rapidly developing cities, investigating the relationship between cultural articulations and architectural embodiments in the Middle East. Focusing from the Bronze Age to the present, Chomowicz investigates, through participation in archaeological excavations, the origins of Middle Eastern architecture and urbanism and their relationship to modern building schemes, topics that formed the basis for classes he taught at the Watson Institute for International and Public Affairs at Brown.

In his own consultancy, Chomowicz advises a diverse client list including General Motors, the United Nations, Qatar Museum Authority, the US Congressional Committee to Memorialize President Eisenhower. He also sits on several nonprofit boards. During his years in Qatar the research center he directed developed the nation's policy framework for the treatment of migrant labor.

Peter earned his Bachelor of Architecture from The Cooper Union, a Master of Arts in history at Harvard University, and a Ph.D. in the history and philosophy of architecture from London Metropolitan University in the UK.