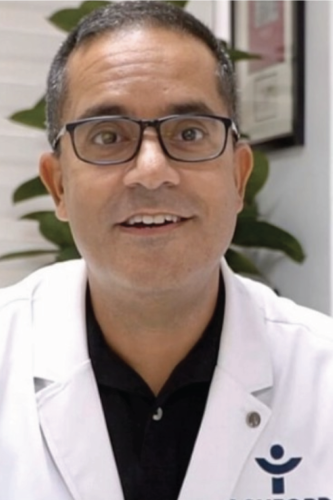 Pedro F. Escobar '18
Chief Gynecologic Oncology-Ashford Presbyterian Community Hospital, Adjunct Professor-MD Anderson Cancer Center, Director of Women's Services-San Jorge Children's Hospital, Associate Professor-Universidad de Puerto Rico
Why did you choose this Master's program?
After years in academic medicine, I was at a point in my career that I needed further education and tools for a leadership role in healthcare.
What made Brown's program different from other programs you considered?
The Brown program is transformative in many ways. A blended online-on site program designed for busy healthcare professionals and clinicians. The Brown approach is academically robust, team/peer based and tailored to break down healthcare silos. From healthcare law to lectures by renowned professors and healthcare leaders in the industry. The Brown program transcends by far traditional master's degrees in healthcare.
What did you enjoy most about your program?
The peer-to-peer learning environment. my classmates, and the strategic leaders in their respective healthcare areas all provided a matrix for critical thinking. This powerful network of alumni, and friends is what I treasured the most.

What was your primary academic area of interest?
Gynecological cancer surgery minimally invasive surgery.

What were your postgraduate goals?
Continue to provide the best sustainable, evidenced based minimally invasive gynecologic cancer care to patients in the commonwealth of Puerto Rico.
What did you like most about Providence?
Providence is the berries! Diversity, culture and a foodie city. Federal Hill is one the best little Italys in the USA.
What advice would you give to prospective applicants?
Give yourself an opportunity and explore the Brown Program. A transformative, blended online/on site master's for busy clinicians and healthcare professionals. Academically challenging, peer-to-peer learning environment which fosters a truly unique lifelong experience and education for future healthcare leaders.