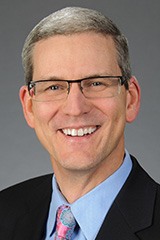 Michael Donohue
Program Director, ScM in Technology Leadership, Adjunct Lecturer, Finance and Business Strategy
Mike Donohue is the Program Director for the ScM in Technology Leadership Program. The program positions technology industry leaders to lead the digital transformation and introduce new business models for existing and new companies.  The program utilizes Brown University faculty to address the communication, leadership, ethical global, technical, and policy challenges of technology issues. Program success is defined by accelerated career advancement and enhanced compensation, which delivers a high return for each executive.
Donohue has over 20 years of experience driving innovation and digital transformation in Fortune 200 companies and technology start-ups. Most recently, Donohue served as the Energy Solutions Team Leader at Uptake, a leading provider of artificial intelligence (AI) and IoT software for industrial companies. Prior to this position, he served as the Chief Marketing Officer at GE Power Services where he led go-to-market strategies for the power services business. Before GE, Donohue spent 15 years as an Accenture Managing Partner leading the utility strategy practice in North America. He also held various leadership positions including Executive Vice President of Sales and Marketing in energy related start-ups.
Donohue received his undergraduate degree in Mechanical Engineering and his MBA from Purdue University.