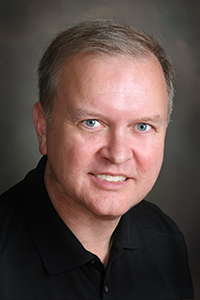 Michael Comer
President, The Hayes Group International, Inc.
As President of The Hayes Group International, Inc. Mike has over 30 years consulting experience with Fortune 500 companies, government agencies, universities, and non-profits in organizational and team development, leader assessment and growth (executive coaching), and leadership program delivery. In his role as President, he oversees the work of 28 senior-level consultants. Started as an outgrowth of an executive education program at Wake Forest University in 1976, The Hayes Group International is a leadership development consultancy that has worked with 1,700 organizations in 30 countries.
Mike started his career at Andersen Consulting (Accenture) in Washington, D. C. where he was senior manager of Change Management Services for the southeast. He then spent 10 years as an independent consultant working with Ameritech (AT&T), Pharmacia, Upjohn, CSC, Digital Equipment Corp., and KPMG. Mike joined the Hayes Group in 2000. For twenty-five years Mike has studied, taught, and wrote about leadership development and growth in human performance.
Mike works primarily with C-level executives and high-potential leaders – providing individualized feedback, outside perspectives, and peer/board perceptions to enhance leadership skills in a variety of industries. He has coached and consulted with leaders and teams in 18 countries.
In the Healthcare space, Mike is currently working with medical practices in dermatology (PhyNet) and anesthesiology (PhyMed)  that are being integrated by private equity firms as well as helping senior leaders create culture in the clinical research industry, start-ups in medical technologies, international health information technology organizations, and academic medical centers.  He has worked with executives in biopharmaceutical research such as Syneos Health, Paraxel, IQVIA as well as academic hospitals such Duke Medical Center and Wake Forest Medical Center, and health-related organizations as diverse as MaineHealth, UnitedHealthcare and Kaiser Permanente.
Outside of Healthcare, Mike has personally worked with over 115 major organizations.  Mike's clients include AIG, Citrix, Federal Express, International Paper, Department of Defense, Social Security Administration, Burger King Corporation, US Army Corps of Engineers, Westinghouse, General Dynamics, Trane, Volvo, Gulfstream Aerospace, Electric Boat, Milliken, Curtiss-Wright, and ABB.
Mike and his colleagues created MDLead in 2018, a service that matches senior-level physician executives (from organizations like NIH, Kaiser Permanente, Federation of State Medical Boards) with millennial physicians who are placed in leadership positions such as Medical Director or C-level positions.
Mike serves as the Board Vice Chair of Assist International a non-profit that helps implement the medical mission of the General Electric Foundation including installing medical equipment, water filtration, hospital infrastructure, and oxygen generation globally.  Assist International has worked closely with Harvard and Emory Universities in establishing best practices for Measurement and Evaluation (M&E) of GE funded worldwide programs including most recently their Safe Surgery 2020 initiative.
A native Virginian, Mike graduated from James Madison University with an MBA in Finance and holds a Doctor of Management degree in Organizational Behavior. He currently lives and works in Winston-Salem, North Carolina.  Mike co-authored the book "Start with Humility: Lessons from America's Quiet CEOs on How to Build Trust and Inspire Followers" which shares the lessons learned of six senior leaders and provides practical tips on practical leadership.