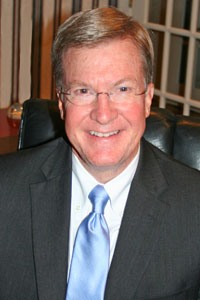 Mark Schneider
Adjunct Assistant Professor of Healthcare Tech
Mark Schneider is a Vice President with MedStar, a $4B provider organization serving the Washington Baltimore area. Mark directs the software procurement, implementation and support for MedStar's hospitals, clinics, insurance businesses, pharmacies, physician offices, and research organizations. Balancing the driving forces of federal regulations, rapidly changing technology, changing clinician expectations, patient safety, data security and tightening budgets, Mark has staged and driven the development of electronic medical records within the organizations. This has involved careful planning to map to organizational business strategy, the need to both protect and leverage the new data stores, and to connect to other EMR's inside and outside the organization. As a result of his efforts, MedStar Health has been recognized for the eighth time as one of the nation's MOST WIRED according to the results of the 2012 Most Wired Survey in the July issue of Hospitals & Health Networks magazine.
Prior to his work with MedStar, Mark was a Vice President with IDX/GE, a publicly traded firm providing both clinical and business software to health care providers. Before that Mark spent 18 years in consulting, providing counseling and health information strategies to large integrated health networks, Fortune 100 technology firms and foreign governments. He has lectured at Cornell, MIT and Harvard's School of Public Health as well as numerous national and international conferences. In 1995 he co-authored a book Patient Care Information Systems that was awarded book of the year by the Health Information Management Systems Society.
Mark received his Biology and Psychology degrees from the University of Rochester. He also graduated from Cornell's Sloan Program in Health Administration and earned his MBA from Cornell's Johnson School of Management.