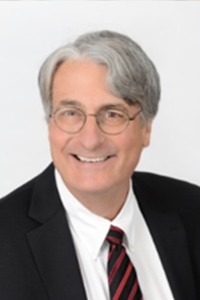 Marc Voyvodich
Chairman Emeritus, Stroudwater Associates
Marc Voyvodich is a founder and Chairman Emeritus of Stroudwater Associates. His focus over the past 35 years as a leader of consultant teams has been assisting provider and payer clients improve their performance by framing strategy and supporting implementation through operational, population health, and transaction-based collaboration improvement activities.  For over 25 years he served as both Chairman and CEO. During his tenure at Stroudwater Marc has worked for provider, payer, and governmental organizations throughout the U.S. and internationally at the Board and C-suite levels.  Prior to stepping down as Chairman Marc helped lead Stroudwater through its conversion to an ESOP (Employee Stock Ownership Plan) which effectively converted all its employees to virtual ownership of the firm.
Preceding the creation of Stroudwater Associates, Marc was the first Executive Director of SYNERNET, a 20+ hospital alliance in northern New England that provided shared services, regional planning, and functioned as a provider network for members.
Throughout his career Marc provided volunteer support to various healthcare organizations in a governance and advisory capacity including working with a regional EMS Council, a service network for the developmentally disabled, and serving on the healthcare advisory Board to the Simon School at the University of Rochester.  He has also served on the Boards of several healthcare technology start-ups.  He was a member of the Health Policy Issues Group for over 30 years.
Marc served as a Program Officer at the Robert Wood Johnson Foundation, where his responsibilities included managing national programs in emergency medicine, rural medical practice development, and new program development. He began his career as Assistant to the President of the national BlueCross/BlueShield Associations in Chicago.
Marc's recent work for clients includes:
Strategic planning for health systems, including positioning to succeed in a population-based clinical delivery and payment environment
Project leadership for multiple hospital affiliation initiatives, including operating-plan development for newly integrated entities
Structuring and business planning for physician practice-hospital service joint venturing
Development of strategic facility plans aimed at significantly enhancing operational efficiency
Marc has served on the health administration adjunct faculties at the University of New Hampshire and the University of North Carolina; he has presented healthcare seminars at Harvard University and has lectured and published on a variety of subjects in the field.
Marc completed his undergraduate studies at Colgate University and earned an M.H.A. from George Washington University. After graduation, Marc completed an Advanced Fellowship in Health Services Administration at the American Hospital and BlueCross/BlueShield Associations.