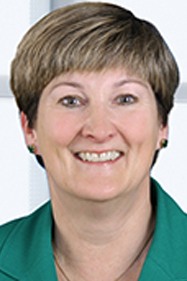 Linn Freedman
Adjunct Professor of the Practice of Computer Science, Partner, Robinson+Cole
Linn Freedman practices in data privacy and security law, and complex litigation. She is a member of the Robinson+Cole Business Litigation Group and chairs the firm's Data Privacy+Security Team.
Ms. Freedman focuses her practice on compliance with all state and federal privacy and security laws and regulations, as well as emergency data breach response and mitigation. She counsels clients on state and federal data privacy and security investigations, litigation and data breaches. Ms. Freedman works with companies and organizations to adopt a risk management approach to precisely frame the purpose and means for the collection, maintenance, and transfer of high-risk data throughout their organization. She advises them to identify high-risk data – both paper and electronic – and to implement measures to protect it and help them develop defensible, and reasonable, approaches to comply with constantly evolving regulatory requirements and the risk of a data breach. She has recently helped clients in the following areas:
Data mapping and development of enterprise-wide privacy and security plans
Developing approaches to comply with various data privacy and security requirements
Compliance with industry-specific privacy and data protection regulations, including TCPA, COPPA, FCRA, FERPA, HIPAA, CalOPPA, and the Gramm Leach Bliley Act
Compliance of Written Information Security Plans (WISPs) with Massachusetts data regulations
HIPAA compliance programs and employee awareness training
Electronic health records and patient portals
Data use and sharing agreements for health information exchanges
Data breach response, remediation, coordination, and litigation
Multiple investigations by the U.S. Office for Civil Rights
Privacy and security investigations by state regulatory authorities
Guidance regarding the privacy and data protection implications associated with the deployment of mobile communication and data storage technologies
Guidance regarding mobile applications and location-based services
Website privacy policies and terms and conditions of use
Social media policies, practices, and procedures
Prior to joining the firm, Ms. Freedman was a partner at Nixon Peabody, LLP, where she served as leader of the firm's Privacy & Data Protection Group. She also served as assistant attorney general and deputy chief of the Civil Division of the Attorney General's Office for the State of Rhode Island.
Ms. Freedman received her J.D. at Loyola University School of Law.