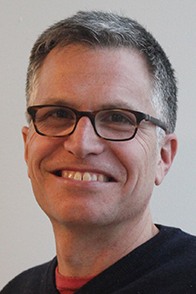 Larry Kutscher
Chief Executive Officer, TravelClick
Larry Kutscher is Chief Executive Officer of TravelClick, where he has been driving the company's overall strategic direction and vision since 2010. He is passionate about the need to build industry-leading products and a motivated team of hospitality and marketing experts to enable the success of TravelClick's 38,000+ hotel customers worldwide. He helped to create a unique suite of products for hoteliers that include Business Intelligence, Reservations and Demand Generation solutions, which more than doubled the company's revenue and earnings during his tenure.
Mr. Kutscher has 20 years of experience in building industry-defining online businesses and taking them to new heights of performance. Most recently before TravelClick, he served as Chief Executive Officer of Register.com where he evolved the domain name company into a small business services organization with a focus on being the "web department" for small businesses.
Prior to joining Register.com, Kutscher served as Senior Vice President and General Manager of the Small Business Group at Dun & Bradstreet, where he helped the company expand its digital offerings, including the acquisition and development of Hoovers, a leading provider of sales and marketing intelligence. Previously he was Managing Director with Goldman Sachs Wealth Management, and spent 12 years at American Express. Kutscher received an MBA from Columbia Business School and a political science degree from Brown University.