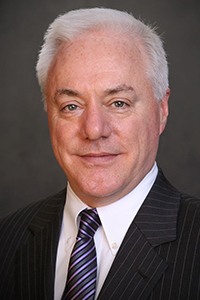 Kenneth Montgomery
First Vice President and Chief Operating Officer, Federal Reserve Bank of Boston
Kenneth C. Montgomery is First Vice President and Chief Operating Officer at the Federal Reserve Bank of Boston. He has responsibility for the Bank's financial and Treasury services, information technology, regional outreach and community development, strategic planning, human resources, corporate support, and administrative activities. Montgomery is the Function Director for the Federal Reserve System's Financial Support Office and in this capacity has national leadership responsibilities for the Federal Reserve System's financial management strategies and operations. He is a voting member of the Financial Services Policy Committee, which sets the strategic direction and oversees the evolving U.S. payment system, and former chair and a member of the Steering Committee of the Federal Reserve System's Conference of First Vice Presidents.
Prior to joining the Federal Reserve Bank of Boston, Montgomery was Executive Vice President and Federal Reserve System Chief Technology Officer for the Federal Reserve Information Technology organization located in Richmond, Virginia. In this position he headed the National Information Technology Architecture and Standards Division, which includes Federal Reserve System-wide responsibility for business consulting, technology and strategic planning and standards development; the National Information Security Assurance group responsible for Federal Reserve System information security policy, programs and information security risk management; and the Enterprise Program Management Office responsible for high-intensity solutions engineering, and national program management activities.
Montgomery began his Federal Reserve System career at the Federal Reserve Bank of New York in 1983, where he held a variety of positions with increasing responsibility and was an officer in the Bank's automation group. Beyond his role as First Vice President of the Federal Reserve Bank of Boston, Montgomery is chair for the Boston Private Industry Council, the city's workforce development board; an executive committee member at both the Boston Municipal Research Bureau and the Greater Boston Chamber of Commerce; and serves as vice chair for the Advanced Cyber Security Center, a nonprofit consortium.
Montgomery, originally from Kearny, New Jersey, received a bachelor's degree from Seton Hall University and M.B.A. from Fairleigh Dickinson University.