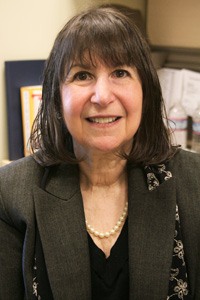 Judith Bentkover
Professor of the Practice of Health Economics
Judith D. Bentkover is Professor of the Practice in Health Services Policy and Practice at Brown University's School of Public Health, Professor of the Practice in the Economics Department at Tufts University, and President of Judith Bentkover and Associates, a consulting firm providing assistance to all stakeholders in the healthcare services and health education sectors.  She is the founding Executive and Academic Director of the Executive Master of Healthcare Leadership program. She is also former President and CEO of Innovative Health Solutions, a consulting firm providing research and strategic analysis to healthcare manufacturers, providers, and payers. Dr. Bentkover leads international multidisciplinary teams in projects associated with therapy economics. She focuses on applied economic and decision analysis associated with the use of pharmaceuticals, devices, biotechnology products, procedures, and diagnostic, therapeutic, and preventive regimens. Her work includes modeling, data analysis, forecasting, and meta-analysis to generate results about cost-effectiveness, cost-utility, cost-minimization, quality of life, decision making, and outcomes.
Dr. Bentkover has worked throughout Europe and Asia and has considerable experience and knowledge of various healthcare systems, including their requirements about economic analysis. Dr. Bentkover has authored approximately 100 research articles, chapters, monographs, books and reports. Dr. Bentkover has testified before Congress, explaining the drivers of hospital costs. Dr. Bentkover is a reviewer for the several pharmacoeconomics, medical, and health policy journals. She was included on Health Care 500's list of the most influential health policy makers in the U.S. and is recognized as a developer of pharmacoeconomics, translating cost-benefit methodology into innovative strategic management tools. She often is invited as a guest lecturer at universities, executive workshops, and conferences.
Previously, Dr. Bentkover was Partner-in-Charge of KPMG's Strategic Health Solutions practice, a global consulting team providing pricing, reimbursement, marketing, and commercialization strategy development formulated on the basis of therapy economics.
Dr. Bentkover was a member of the Harvard University faculty, where she taught health economics, applied research seminars, and policy courses. She directed the Ph.D. program sponsored by Harvard's Medical School, Kennedy School of Government, School of Arts and Sciences and School of Public Health. At Harvard, she taught the Applied Research courses at both Harvard School of Public Health and the Kennedy School of Government. Her research at Harvard focused on methods of technology assessment and Medicare payment reform.
Dr. Bentkover was recruited to start the Greater Boston Health Forum, a coalition of payers, providers, patients, insurers, employers, organized labor, and government leaders. Dr. Bentkover was the Deputy Director, and was responsible for initiating and directing all research projects.
Dr. Bentkover has served on the Board of Directors of Health Imperatives, a large, diversified nonprofit health and human service organization whose mission is to improve the health and well-being of individuals, families, and communities in Massachusetts.
Presently, Dr. Bentkover also serves on the Board of Directors of WaterFire, an independent, non-profit arts organization whose mission is to inspire Providence and its visitors by revitalizing the urban experience, fostering community engagement and creatively transforming the city through the music and the creative arts.  She also serves as a board member of  the Rhode Island Health and Educational Building Corporation ("RIHEBC"), a nonprofit organization tasked by the State with the mission of  assisting eligible borrowers to secure funding for capital projects, especially tax-exempt debt financing.