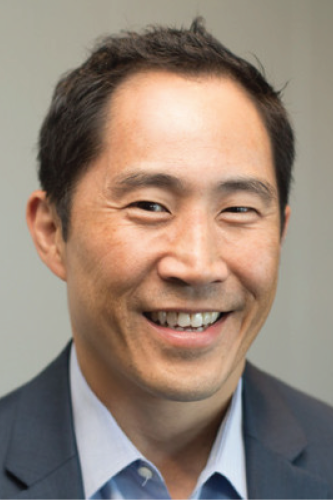 John Park
Adjunct Assistant Professor of Marketing
John Park is a US Commercial Director at Amgen, one of the world's leading biotechnology companies. He leads the Colorectal Cancer product portfolio. Prior to this, he helped to launch Lumakras, a first-in-class KRAS G12C inhibitor in lung cancer. His team launched two FDA-approved companion diagnostics for the same therapy. He also established Amgen's first ever field force focused on reference labs and pathologists. 
Prior to joining Amgen, he was with NeoGenomics as Chief Marketing Officer. NeoGenomics (NASDAQ: NEO) is a leading cancer diagnostics company helping oncologists & pathologists identify important biomarkers for their patients. His team helped to launch over 25 new cancer biomarker tests including the company's first sponsored testing program for Novartis' PIQRAY in advanced stage breast cancer.
Prior to joining NeoGenomics he was Vice President & General Manager of the Healthcare Consumables business at PDC Healthcare, responsible for leading sales and marketing. Over his six years there, his teams more than doubled sales from new product development. They achieved the company's first 510(k) Class II device approvals and developed the company's first smart asset tracking product for hospital equipment.
Prior to PDC, John worked at Baxter Healthcare (NYSE: BAX) for over 10 years in a variety of commercial positions within their BioScience Division. His last position at the company was as Vice President, Global Marketing where he directed the $3B Hemophilia Franchise which included both biotechnology and plasma protein therapeutics. John's teams launched Baxter's first and only blockbuster product, ADVATE, a recombinant FVIII therapy. He led cross-functional commercial teams toward approval of next generation products and business development opportunities.
Prior to Baxter, John spent six years as a management consultant with CSC Healthcare Group (APM Management Consultants) working with payers, providers and life science clients on strategic as well as operational improvement projects.
John graduated from the University of Southern California with a dual-degree, a Doctor of Pharmacy from the School of Pharmacy and Master of Business Administration from the Marshall School of Business. His undergraduate degree is in Biological Sciences from University of California, Santa Barbara.
John joined the MHL program as a Teaching Associate working with the program's second cohort in 2014. He is Adjunct Assistant Professor at Brown University School of Public Health. He also currently lectures on marketing and leadership at the USC and UCLA. He is Adjunct Assistant Professor at USC School of Pharmacy. John serves on the Governing Board for Adventist Healthcare, Simi Valley Hospital.