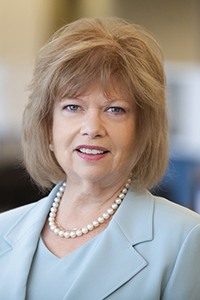 Joanne Wade
Chief, Corporate Strategy, xG Health Solutions
Joanne Wade is Chief, Corporate Strategy at xG Health Solutions, overseeing Marketing, Business Development and Sales, Advisory Services, Partner Resources and Client Management.
Prior to joining xG Health, Ms. Wade served as Executive Vice President, Strategic Initiatives at Geisinger Health System. Ms. Wade was the senior executive responsible for leading and ensuring the effective implementation for strategic program development across Geisinger's clinical, research, and business (new company development) enterprises, aligning system-wide resources (human, capital, material) to achieve Geisinger's strategic vision for quality, innovation and market leadership in healthcare transformation. Additionally, Ms. Wade led physician mergers/acquisitions, strategy and business development, strategic industry partnerships, and worked closely with executive and clinical leadership, the board, and others in building the Geisinger brand nationally and globally.
Ms. Wade came to Geisinger from the University of Chicago where she was Associate Dean and Chief Operating Officer, Division of Biological Sciences and the Pritzker School of Medicine. Ms. Wade had primary accountability for the operational implementation of the division's strategic vision expanding clinical programs and care delivery, the basic sciences, and medical education programs and for managing the administrative infrastructure of the overall Division. Prior to joining the University of Chicago, Ms. Wade was Chief Operating Officer of the Deaconess Professional Practice Group, Inc., and Vice President, Department of Surgery at the New England Deaconess Hospital, Boston, MA. Ms. Wade has served on a number of national professional organizations and editorial boards.
Ms. Wade received her undergraduate degree from the College of Saint Elizabeth, Convent Station, NJ, and her master's degree from Boston University, Boston, MA.