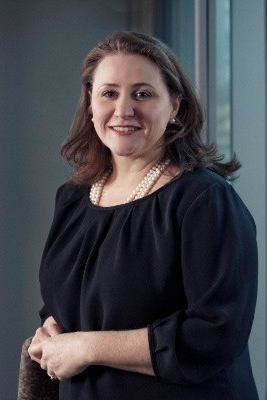 Jennifer Seith '16
Senior Vice President, Product Strategy & Innovation, Randstad
Why did you choose the IE Brown Executive MBA?
The EMBA program offered a strong combination of liberal arts curriculum from Brown and cutting edge business curriculum from IE Business School. The cohort/class size, medium, courses offered and global focus were also considerations.
What makes/made Brown's program different from other programs you considered?
Brown's partnership with IE Business School provided a balanced combination of liberal arts and a global innovation focus that encouraged critical and strategic thought processes vs. a "quant only" MBA that many other senior level executives consider.
What did you enjoy most about your program?
I really enjoyed the residential sessions, immersion experience, geographical diversity of students and professors, and the cohort size. 
What was your primary academic area of interest?
As a senior level executive, I wanted to learn and apply academic rigor and understanding to my years of experience in business.
What were your postgraduate goals?
I wanted to apply what I learned to my new role as SVP Innovation at Randstad; I am also considering PhD/DBA in the future.
What advice would you give to prospective applicants?
Understand what type of curriculum and cohort you desire. IE & Brown offered an intimacy of environment and individualized focus that not all may be comfortable with. The liberal arts curriculum is also very different from the "norm" and encourages critical thinking and introspection that other programs may not focus on. We became a family in this program — which suited my needs perfectly!