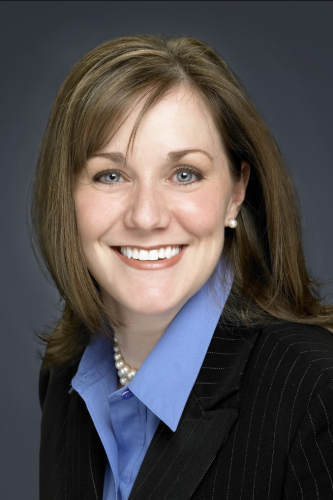 Jennie P. McConagha '23
Senior VP & Chief of Staff, MedStar Health
Why did you choose this Master's program?
Emerging from the COVID-19 pandemic, one consistent challenge for healthcare leaders is balancing the day-to-day responsibilities against the need for vision and strategic leadership for the future. These broad questions about leadership and the future of health care are ever-more important to me, and they were the driving force behind my interest in Brown. Additionally, my desire to lead by example—for my children and my organization—as a lifelong learner in pursuit of a world-class academic experience further underscored my decision.
What made Brown's program different from other programs you considered?
Brown's program is uniquely designed to enhance one's understanding of healthcare leadership issues in a collaborative environment, while addressing a critical challenge.
What did you enjoy most about your program?
The people—classmates and faculty offer a blend of academic chops with real-world experience. Brown expanded my access to industry thought leaders who challenged my thinking and assumptions. I relished the opportunity to better myself and focus at the same time on vexing healthcare issues with others who have similar interests, but varied experiences.

What was your primary academic area of interest?
My primary academic area of interest is workforce retention. After nearly three years on the frontline of the COVID-19 pandemic and in the face of the most significant workforce shortage in our lifetime, I see this moment not for its challenge, but its opportunity—a rare moment to make a lasting impact on our healthcare workforce.

What were your postgraduate goals?
Through a combination of hard work and good fortune, I find myself as a senior executive at a large thriving healthcare system. My goal now is to enhance my contributions as a strategic leader and problem solver, as I help the organization and its leaders realize their own growth.
What did you like most about Providence?
My lasting memories of Providence are the architecture on the Brown campus and the fellowship of classmates over dinner during residency.
What advice would you give to prospective applicants?
Invest in yourself. Health care needs leaders, like you, who care enough to consider a program like this and are willing to do the hard work of transforming health care.