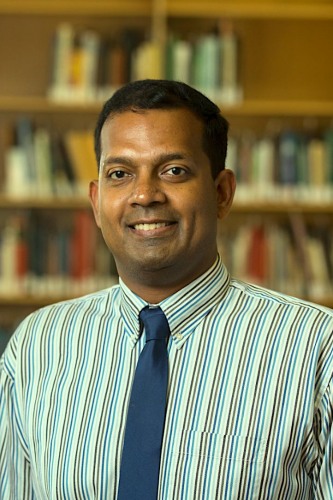 Ian Saldanha
Associate Professor of Healthcare Tech, Associate Professor of Epidemiology
Dr. Ian Saldanha is an epidemiologist and evidence-based health researcher with a background in medicine. He is an Associate Professor of Epidemiology at the Center for Clinical Trials and Evidence Synthesis at the Johns Hopkins Bloomberg School of Public Health in Baltimore, Maryland. From 2018 through 2022, he was Faculty at the Center for Evidence Synthesis in Health, where he was Assistant Director of the Agency for Healthcare Research and Quality (AHRQ)-designated Brown University Evidence-based Practice Center (EPC).
Ian is an elected member of the Society for Research Synthesis Methodology. His research focuses on the use of outcomes in comparative effectiveness research (clinical trials, systematic reviews, and other studies), methods and technology for research synthesis, and methods for research prioritization. Clinical area-wise, Ian's work has addressed ophthalmology (especially ocular surface disease), women's health, HIV/AIDS, and other areas. 
Ian also has experience teaching evidence synthesis- and epidemiology-related courses and workshops at graduate and udergraduate levels.