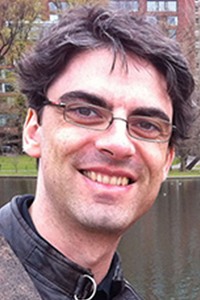 Geoffroy de Clippel
Associate Professor of Economics
Geoffroy de Clippel introduces students to the way economists model individual decisions and strategic thinking. His students learn to use these analytical frameworks to set objectives and to assess constraints and market forces in a competitive landscape.
de Clippel is an economic theorist who uses laboratory experiments to test the empirical validity of decision making models. His research focuses on bargaining, bounded rationality, distributive justice, and mechanism design. In recent work he investigated the performance and optimal design of selection rules for arbitrators, and the market implications of consumers who have limited time for comparison shopping. de Clippel has over 20 articles in leading journals, including the American Economic Review, Econometrica, and the Journal of Political Economy. His research has been funded by the National Science Foundation and the US-Israel Bi-National Science Foundation.
de Clippel earned a PhD in Economics from Catholic University of Louvain in Belgium.