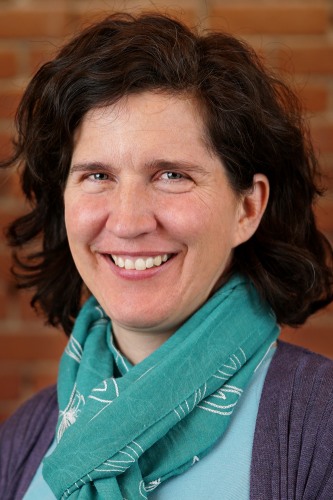 Erin Woo, MEd
Assistant Director, Mindfulness in Education
Erin develops and leads programs for K-12 educators interested in bringing mindfulness to their students. She works collaboratively with schools and school districts to design and offer programs that meet their specific needs. She works with teachers and schools to use mindfulness to transform the teaching experience in a way that teachers feel increased connection with their students, more clarity and vitality in their lessons, increased well-being, and a sense of presence. This embodied way of teaching spreads beyond the teaching of mindfulness into all areas of teaching. 
Erin's training includes the Center for Mindfulness at the University of Massachusetts Medical School and the Mindfulness in Schools Project and Mindful Schools. She also draws upon her experience as a classroom teacher and director of White Pine Montessori School, the school she founded in 2005, as well as her experience in teaching mindfulness to students in elementary, middle and high schools throughout the region. Her own mindfulness practice has been foundational in both her work and in all aspects of her life.
Erin is a Guiding Teacher in the Mindful Teacher Certification Program at Mindful Schools where she leads week-long retreats and works closely with several cohorts of teachers in cultivating their own mindfulness practice and learning how to skillfully bring it into their classroom settings. At NHTI Community College she is an adjunct professor of English and teaches a mindfulness-based communications course where students make exciting discoveries when they bring mindfulness to their communication habits. Erin leads weekly meditation groups in her community and online.