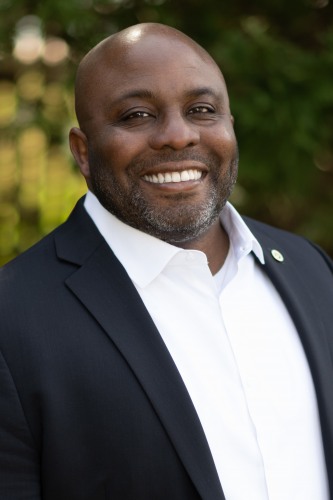 Eric Dixon '21
Senior Infrastructure Resiliency Advisor, ICF International
Why did you choose the Executive Master in Cybersecurity?
Brown has a global reputation as an excellent academic institution. The caliber of students that are admitted to the program and the quality of the professors was a significant factor in my decision.

What makes Brown's program different from other programs you considered?
The cohort construct, blend of resident and online sessions, and Ivy League reputation were the three largest factors. I was also able to interact directly with a recent graduate to gain more insight into how he felt the program had enriched his professional life.
What do you enjoy most about your program?
I truly enjoy the resident sessions. The instructors and fellow students are impressive! During those sessions we are really able to socialize and speak about the courses and the application of the education into our day to day lives, as well as using it to expand our networks and future careers.

What is your primary academic area of interest?
My primary areas of interest are policy and law. At the Executive level, it is vital that I expand my understanding of these topics and their relevance in the public, private and government sectors.

What are your postgraduate goals?
My postgraduate plans are to leverage the knowledge and network gained at Brown to launch into greater opportunities both in and outside of the government space. Ideally I hope to gain more relevance in the private sector since my background prior to this coursework came from my career as an Active Duty US Marine.

What do you like most about Providence?
Providence is a vibrant town that has a great social scene and great restaurants. There are plenty of Airbnb options to help with the need for housing during the in-person sessions too!
What advice would you give to prospective applicants?
EMCS is a significant investment into your education. Ensure that you have the time and support needed to complete the program.