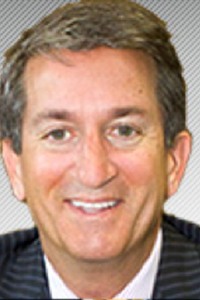 Donato Tramuto
CEO and President, Healthways, Inc.
As President and Chief Executive Officer of Healthways, Inc., since 2015, Donato J. Tramuto brings more than 35 years of healthcare experience as a recognized innovator and industry leader. Tramuto has a deep commitment to global healthcare access, a steadfast focus on patient outcomes, and a keen understanding of digital engagement solutions that will advance Healthways' position as the established market leader in population health man­agement and well-being improvement solutions, both domestically and internationally.
Tramuto became a member of Healthways board of directors in 2013 and Chairman of the Board in 2014. He is the founder of Physicians Interactive Holdings, a global provider of insight-driven digital engagement solutions for healthcare professionals and consumers, where he served as CEO and Chairman prior to joining Healthways. Under his leadership, Physicians Interactive was successfully sold to Merck Global Health Innovation Fund in 2013.
Tramuto has expertise in both the product and service segments of the healthcare industry and has held executive positions with Allscripts, i3 (a division of Ingenix, a UnitedHealth Group company) and Protocare, a large provider of drug development services, which he co-founded. Earlier in his career, Tramuto championed the development of a national disease management program for HIV/AIDS as an executive at Caremark.
Tramuto is committed to improving healthcare access, education and quality of life for in­dividuals around the world. In 2011, he founded Health eVillages, a non-profit organiza­tion which provides state-of-the-art mobile health technology to medical professionals in the most challenging clinical environments. He is also the Chairman and Founder of the Tramuto Foundation, which helps individuals and organizations achieve their educational and healthcare goals, and has supported more than 50 organizations worldwide since 2001.
Tramuto has been widely recognized for his professional and philanthropic contributions. In 2014, he was honored alongside Hillary Clinton, Robert DeNiro, and Tony Bennett, with the prestigious Robert F. Kennedy Ripple of Hope Award for his more than three decade commitment to social change.
In addition, he has been recognized by the New York Times, PharmaVoice, The Boston Globe, Healthcare IT News, and PM 360 magazine for his role as a healthcare leader, innovator and global healthcare activist. In 2015, Tramuto was awarded an honorary doctorate of humane letters from the College of Fine Arts at the University of Massachusetts at Lowell in recognition of his contributions.
Tramuto serves on several executive leadership boards: The Boston University School of Public Health, Brown University Healthcare Leadership Board, York Community Hospital Board of Trustees, Chairman of the Physicians Interactive Board of Directors, and Chairman of the Board of Robert F. Kennedy Center for Justice & Human Rights Europe.