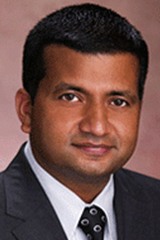 Deepak Munganahalli
Founder and Chairman, JOULON, Dubai, UAE
Deepak Munganahalli is Founder and Chairman of JOULON, an integrated asset management company established in 2016 in partnership with KKR, a leading global investment firm. JOULON pursues acquisitions and investment opportunities in manufacturing, services and technology to provide asset management services to the energy industry globally.
Prior to founding JOULON, Munganahalli had a 25 year career with Schlumberger and Transocean. Most recently at Transocean, he was Senior Vice President for Innovation and Transformation and was responsible for the company's technology initiatives. Previously, he held leadership roles there in strategy and the Asia Pacific business. He initially came to the company through campus recruitment as an engineer trainee.
Munganahalli is a graduate of the Indian Institute of Technology at Kanpur and the Harvard Business School General Management Program.