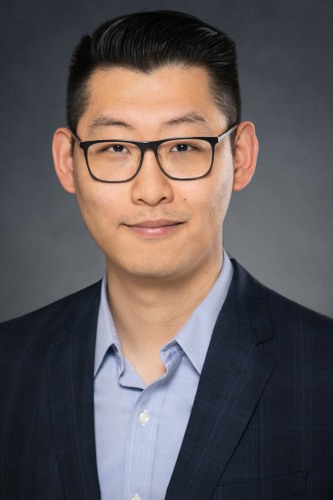 David Yu '21
Senior Consultant, Cyber Strategy and Risk, Deloitte and Touche
Why did you choose the Executive Master in Cybersecurity?
As a consultant in Deloitte's Cyber Strategy and Risk practice, my primary mission and passion was to support my clients in achieving their cybersecurity objectives. Through my role as a consultant, I've had the privilege of advising client executive leadership with strategic recommendations and full on implementations/transformations of security programs. Brown's Executive Master's in Cybersecurity (EMCS) program was the picture-perfect fit for my role. The program was focused on developing future leaders in the cybersecurity field through teaching a balanced curriculum which included the development of both technical and non-technical skills. Additional deciding factors for choosing this program was Brown's impressive pedigree, the world-class faculty who were executing the curriculum, and the potential of an incredible alumni network to capitalize on in the future.
What makes Brown's program different from other programs you considered?
Many cybersecurity programs currently being offered focus on the technical side of the field. While this is fantastic, I wanted a program that focused on developing future leaders in this cybersecurity field that could speak the technical language when needed, but could also transform that message to executive leaders, board members, and stakeholders in order to achieve strategic needs. My time in Brown's EMCS program has absolutely delivered in this area.
What do you enjoy most about your program?
The world-class faculty, the thoughtful cohort the EMCS director has compiled, and the curriculum are some of the best parts of about the EMCS program. However, the outcome I have enjoyed most about my time in EMCS was the confidence that I had unconsciously gained. This confidence has shown through in my current role and yielded positive benefits, including the opportunity to move up within the firm. Of course, the great part about this confidence is that it is backed by actual knowledge and skills developed throughout my time at EMCS.
What is your primary academic area of interest?
My primary academic area of interest is in cybersecurity. The field is fascinating, fast paced, full of potential, but also hits home on a personal level. My parents and I moved to the US in 1995 in hopes of a better future, leaving behind the political, social, and economic turbulence in China at that time. Since coming to the US, I have continuously been conscious of a key factor that I have taken with me through my life – that is security.
Growing up, I've noticed that when humans have security, they can focus on innovation, growth, and a higher developed society. When insecurity occurs, it's hard to focus on innovation or growth when you are needing to fulfill the basic needs of putting food on the table or having a place to call home. My parents and I saw this firsthand in China as we saw how the turbulence since the days of the cultural revolution had corroded the sense of security with the people. In fact, one of the contributing factors to the Chinese people's drive of money, assets, and status is their attempt to fulfill this need for security in their lives. Synthesizing this idea while growing up, I've realized how paramount this attribute is and wondered how I can help to bring more security to the world in my own way.
What are your postgraduate goals?
Postgraduation, I hope to utilize my new arsenal of knowledge gained through Brown's EMCS program to better support my clients in achieving their cybersecurity objectives and to reach new heights at work.
I also hope to remain active in the EMCS program – as a point of reference for newly admitted students or even TA should the need arise and time permitting.
What do you like most about Providence?
The best part of Providence for me was the Brown campus. The buildings have so much history and the students were all really approachable and kind.

What advice would you give to prospective applicants?
One key piece of advice I would share with candidates that are eager to join the EMCS program is to identify a key area within cybersecurity they are interested in (e.g. cyber law, cyber operations, data security/protection, securing emerging technologies) and determine how the EMCS program can support growing expertise, eminence, and skills in the selected area. If you can see EMCS fulfilling your interest, then absolutely commit and go all in on the program. Prepare your mind, spirit, and body to capitalize your time with your cohort, your faculty, and the teaching assistants. You're going to meet some fascinating people in your cohort and get the opportunity to learn from world class faculty – make the absolute most of it.