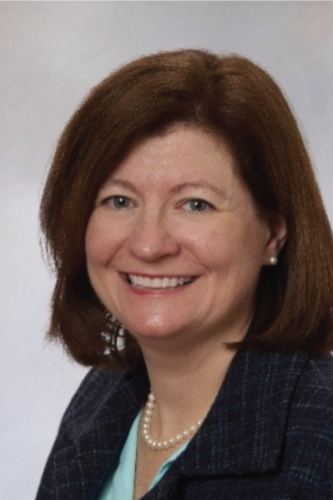 Christine Masterson '19
Chief Medical Officer of NY Region , Summit Health
Why did you choose this Master's program?
I had researched several programs, and the disciplines that Brown's Master's of Healthcare Leadership program combined were what I needed as a healthcare leader. The focus on building toward a capstone project that would directly be applicable to my organization was important. Also, the residential component being spread out over 2 calendar years, yet a 16 month program, was beneficial to my professional schedule.
What made Brown's program different from other programs you considered?
Brown's program encompassed leadership and "people" skills, that I could put into use immediately. The capstone project was viewed from the many different angles needed in healthcare, and as coursework was completed, it directly applied to the capstone project as well as my everyday responsibilities.
What did you enjoy most about your program?
The professors and my fellow classmates were amazing. The breadth of experience each brought, allowing us to view topics through many different lenses, was stimulating. The conversations and lessons provoked new paths of consideration.

What was your primary academic area of interest?
At the time I entered the program , I had been a physician leader for a few years, but knew I needed additional education to advance further in a leadership capacity. The combination of leadership, interpersonal and financial skills I learned through the program have benefitted me greatly.

What were your postgraduate goals?
At the time I graduated, I had two primary goals. First, I wanted to create an on-boarding program to integrate new physicians into my organization and disseminate our culture throughout the larger group. This was the topic of my capstone project. The second was to become a Chief Medical Officer, which is a goal I just achieved. The program has helped me to thrive, and continue to gain leadership experience .
What did you like most about Providence?
Providence is a wonderful city. The commute was easy, both by car and train for me. Brown's campus is very accessible. The city has wonderful amenities, with hotels that were easy to book and fun restaurants to try.
What advice would you give to prospective applicants?
Sign up today! There are many programs but this is a special combination of learning material that can be put immediately into use. The capstone project is directly applicable to hands on use, and the Ivy League reputation attracts quality classmates