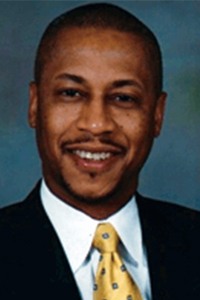 Chiledum Ahaghotu, EMHL '15
Vice President, Medical Affairs MedStar Southern Maryland Hospital
Dr. Ahaghotu received his medical degree at the University of Nigeria, graduating with honors. After completing his civil-service responsibilities, he returned to the United States and joined the urology residency program at the University of Iowa Hospital and Clinics. He also completed an American Cancer Society fellowship in Urologic Oncology while in Iowa. After completing his urologic training, he joined the faculty at Howard University in 1998. He has published extensively in the peer-reviewed publications and secured over three million dollars in research funding during his academic tenure. He holds the inaugural Dr. R. Frank Jones Endowed Professor and Chair of Urology at Howard University and also serves as the Associate Dean for Clinical Affairs. Dr. Ahaghotu holds adjunct academic appointments in the Departments of Family and Community Medicine as well as Obstetrics and Gynecology. He has provided urologic instruction to countless medical students as the urology clerkship director at Howard University College of Medicine and has nurtured the budding research interests of rising junior medical students in his role as Director of the Matory-Kiernan summer surgical research fellowship.
Dr. Ahaghotu has held numerous key leadership positions regionally and nationally. He served as President of the Howard University Hospital Medical and Dental Staff, Chairman of the Faculty Practice Plan Physicians Advisory Council, President of the Washington Urologic Society, Chair of the urology section of the National Medical Association and President of the R. Frank Jones Urologic Society. He has been an invited participant in the Institute of Medicine Best Practices Innovation Collaborative Panels. Dr. Ahaghotu also served as one of the nine physician members of CMS's Practicing Physicians Advisory Council (PPAC) and currently sits on the American Urologic Association's Health Policy Council.
Dr. Ahaghotu remains committed to professional development as reflected by his graduate educational pursuits, receiving a Masters in Business Administration in 2013. He is an alumnus of Brown University's Executive Master in Healthcare Leadership program and graduated with the inaugural Class of 2015.