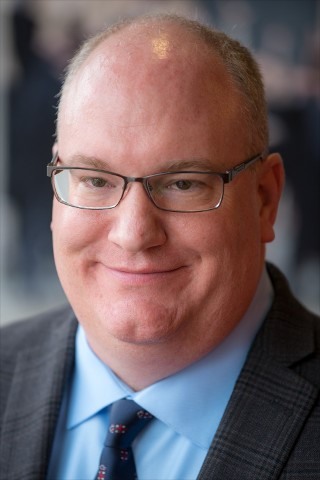 Chad Thiemann '19
Privacy Director, CVS Health
Why did you choose the Executive Master in Cybersecurity?
I joined the program for the prestige of the program; the variety of curriculum; the hybrid structure and ability to meet and learn from my cohort.
What makes Brown's program different from other programs you considered?
EMCS is different due to the program structure. The hybrid delivery format is fairly unique. Additionally, there is far greater personal interaction than a purely online program.
What do you enjoy most about your program?
I really enjoyed the onsite weeks; the timely feedback and dialogue with professors; and the camaraderie of the cohort itself.
What is your primary academic area of interest?
Cybersecurity. I work in privacy now and interface a lot with cybersecurity, but have a desire to move to cybersecurity in the near future.
What are your postgraduate goals?
Continue my career and eventually move from Privacy to Cybersecurity. I've also taken what I've learned and am now an adjunct professor...teaching cybersecurity at Dallas Baptist University's Graduate Business School.
What do you like most about Providence?
The city is walkable; safe; and has a college-town youthful exuberance to it.
What advice would you give to prospective applicants?
Immerse yourself in the program. Actively participate and engage - don't watch from afar from the fringes. It's a lot of work and you will have to make sacrifices while in the program. However, you will come out smarter and more marketable...and with a bunch of new lifelong friends.