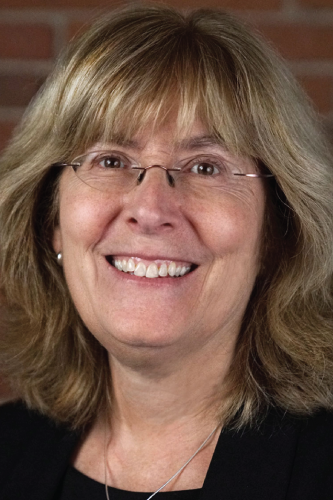 Brenda Fingold, JD, MA
Senior MBSR Teacher
Brenda Fingold, JD, MA, is a Certified Mindfulness-Based Stress Reduction (MBSR) teacher and has taught mindfulness and well-being strategies for over two decades. She offers training and coaching in mindfulness, resilience and well-being to businesses and legal organizations and in education, government and non-profit organizations. 
Brenda spent 17 years as a litigator and the Partner Responsible for Training and Professional Development at the Boston law firm of Hale and Dorr (now WilmerHale), and co-founded the Professional Development Consortium, a national lawyer training organization. 
Brenda has been practicing mindfulness since 1998, when she invited the founder of MBSR, Jon Kabat-Zinn, into her law firm to help lawyers reduce stress and strengthen resilience. Inspired by the benefits of mindfulness as a vehicle for well-being, thriving and sustaining optimal performance, Brenda left to teach mindfulness and went on to study with John Kabat-Zinn and others. Her work in a large professional services firm coupled with her equal years of immersion in the science and practice of mindfulness give her a unique breadth and depth of wisdom and experience to guide individuals in integrating mindfulness into their work and lives.
Brenda was the Assistant Director for Workplace and Leadership Education at the Mindfulness Center at Brown University, coming to Brown from the Center for Mindfulness at the University of Massachusetts Medical School, where she taught and was Manager of Community and Corporate Programs.