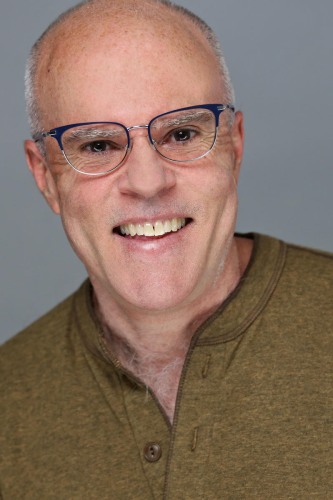 Bob Linscott, MTS
MBSR Teacher Trainer
Bob Linscott has been teaching meditation and mindfulness for over 20 years. Since completing his training in MBSR Linscott has been teaching for a variety of populations including older adults in Assisted Living settings, Family Caregivers, LGBTQ adults and students, and clients dealing with anxiety and depression. In addition to Brown, his teaching positions include The UMass Medical School, UMass Memorial Health Care, Massachusetts General Hospital, SEIU 775 Benefits Group in Washington State and The Fenway Institute at Fenway Health. 
Linscott has dedicated most of his career to issues of diversity and inclusion working with underserved and at-risk populations. He spent several years living with the Dine' (Navajo) on the reservation in Arizona and travels regularly to Nepal to assist with The Nepal Orphans Home, the orphanage his brother founded in 2005. Linscott is the Assistant Director of The LGBT Aging Project at The Fenway Institute, a Program of Fenway Health. His work there is profiled in the award winning documentary Gen Silent. 
Linscott was first drawn to MBSR as an intervention for LGBT elders who endured a life time of stigma and discrimination which takes its toll on the body. He also uses MBSR with LGBTQ young adults as a tool to enhance resiliency in response to social anxiety and depression.   
Focus & Interests
Diversity and Inclusion in the teaching of mindfulness
Bringing mindfulness to underserved populations
Mindful Aging
Awake in the Wild: Bringing mindfulness practices out of the classroom and off the grid. 
Education:
B.S., Emerson College 
Master of Theological Studies, MTS, Harvard Divinity School