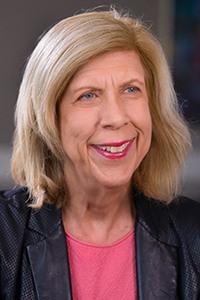 Barbara Tannenbaum
Distinguished Senior Lecturer in Theatre Arts and Performance Studies
Barbara Tannenbaum helps to transform the lives and careers of her students who develop their skills in public speaking and persuasive communication. Her students master the art of using visual and vocal communication that is audience-centered and goal-focused.
Tannenbaum has designed and delivered communication programs for global corporations and senior political leaders on six continents. Her clients include the Council of Chief Judges of the Appellate Courts of the United States, California and Florida Supreme Courts, International Monetary Fund, Boston Museum of Fine Art, Museum of Modern Art, and the Metropolitan Museum of Art.
At Brown, Tannenbaum leads the popular course, Effective Communication, and provides annual communication workshops for senior administrators, graduate students, administrative professionals, academic centers, and student organizations. At the university for 40 years, she has received the John Rowe Workman Award for excellence in teaching in the humanities, and been recognized eleven times with the Senior Citation/Hazeltine Citation for excellence in teaching. She regularly leads communication workshops at the Madeleine Albright Institute for Global Affairs at Wellesley College, Athena Institute at Barnard College, Tuck School at Dartmouth College.
Tannenbaum earned a PhD in Communications from University of Massachusetts and an MA and BA from Syracuse University.