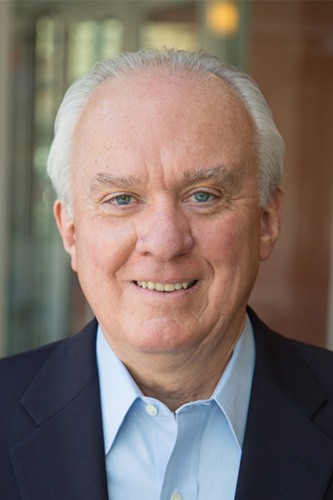 Alan Usas
Adjunct Professor of the Practice of Computer Science
Dr. Usas helped launch the Executive Master in Cybersecurity (EMCS) at Brown as its founding Program Director. He led the recruitment, admission, and program operations for four successful cohorts until moving into a faculty role where he is the Lead Instructor for the Critical Challenge Project component of the EMCS program. Dr. Usas works closely with students to develop their project proposals, assists in selection of faculty advisors, and oversees progress of the investigations.
Dr. Usas brings to this position an extensive wealth of leadership experience in cybersecurity at large corporations, small companies, and research universities. He led engineering teams in developing market-leading hardware and software products to secure networks, systems, and data. At Tandem Computers, now part of HP Enterprise, he managed software development for the NonStop system security components and led the development of cryptographic products for the Atalla Division. Dr. Usas held executive engineering positions at several startups including enterprise access control provider CrossLogix and network security appliance company OneSecure. He was also Vice President of Engineering at web data mining company NaviLinks and video conferencing developer Avistar Communications. Following graduate school, Dr. Usas was a Member of the Technical Staff at Bell Laboratories where he worked on coding theory, digital communications, and fault-tolerant computer systems.
Dr. Usas also held senior operational roles in information technology and services. In 2003, he joined Brown University as Assistant Vice President for Computing and Information Services where he had responsibility for the data, voice, and video network, core enterprise systems, and information security. He also served as Chief Information Officer at the Yale School of Management during expansion to a new technologically advanced campus. Additionally, Dr. Usas has held faculty appointments in electrical engineering and computer science and taught at Princeton and Brown universities. He earned his Bachelor's degree at Princeton University and Master's and Phd at Stanford University, all in electrical engineering.