Overlooking the Providence River, the School of Professional Studies links Downtown Providence and College Hill.
Brown University's School of Professional Studies, located in the new Wexford Innovation Center, is at the center of a growing professional innovation ecosystem emerging ​in Providence's Jewelry District.
Alongside entrepreneurial co-tenants such as the Cambridge Innovation Center (CIC), our location enhances our ability to make greater strides in educational innovation and engage populations beyond the traditional residential educational model.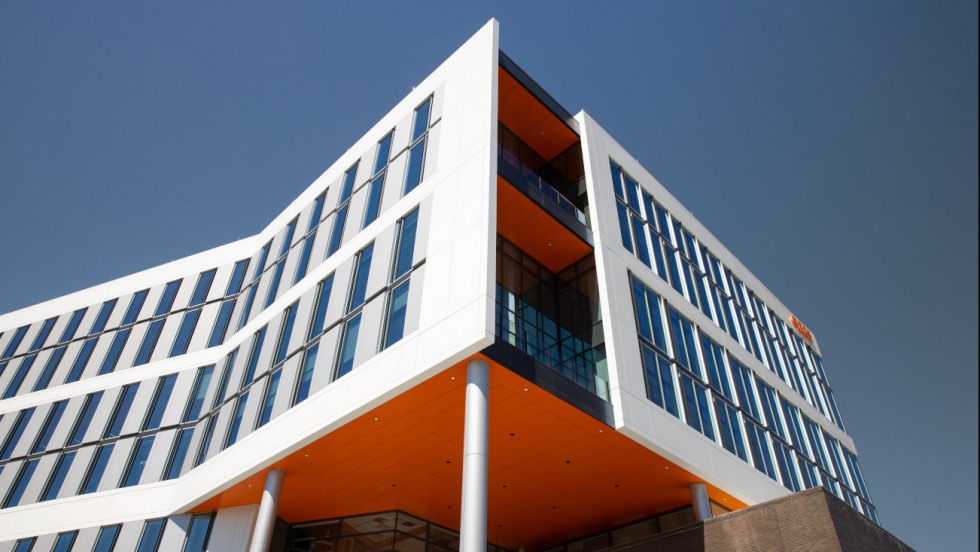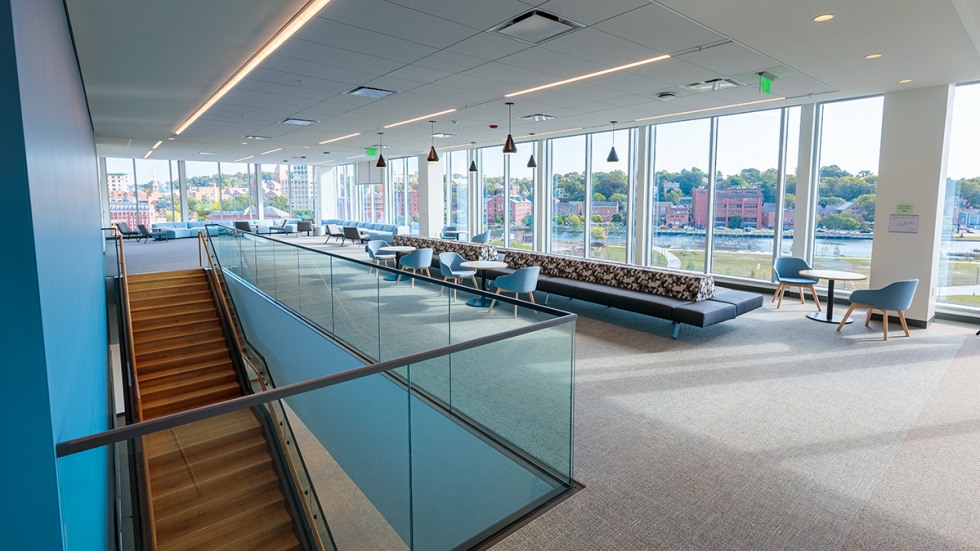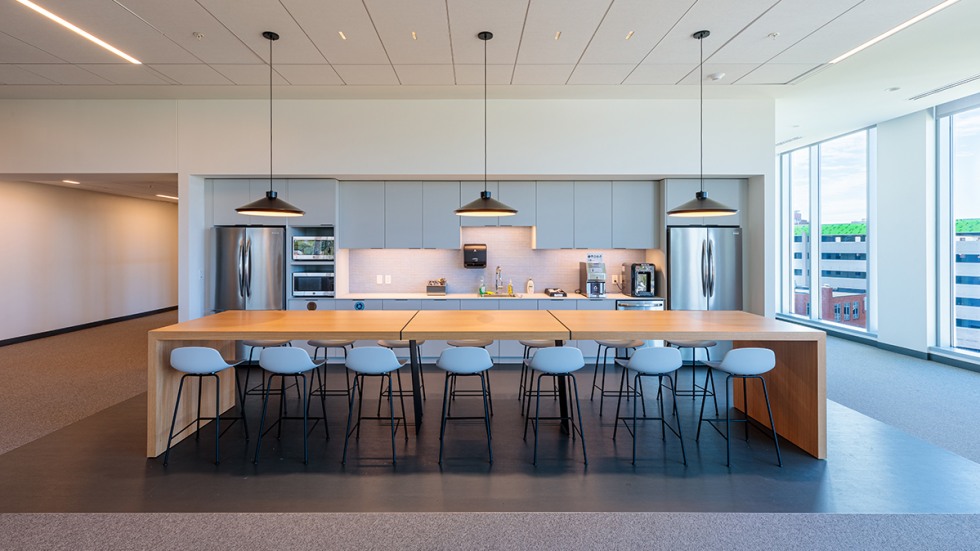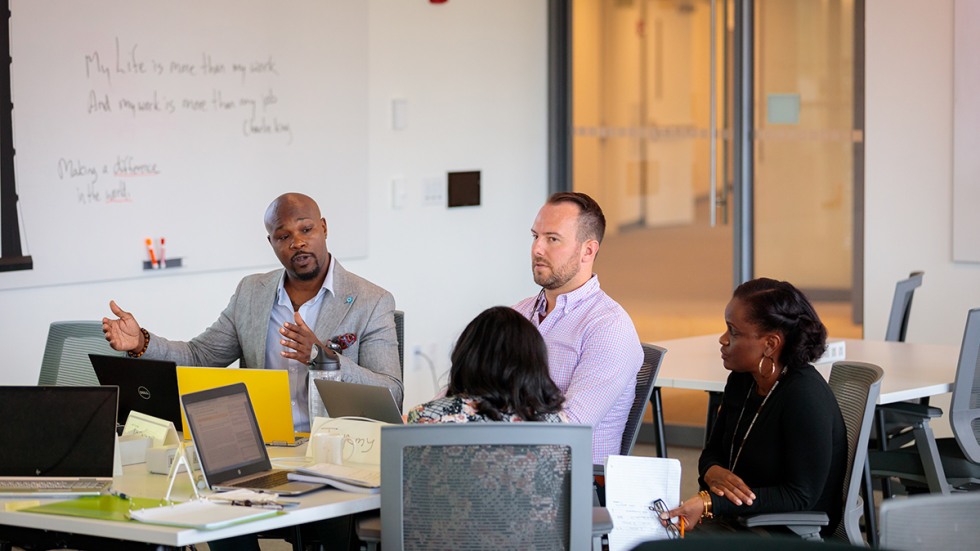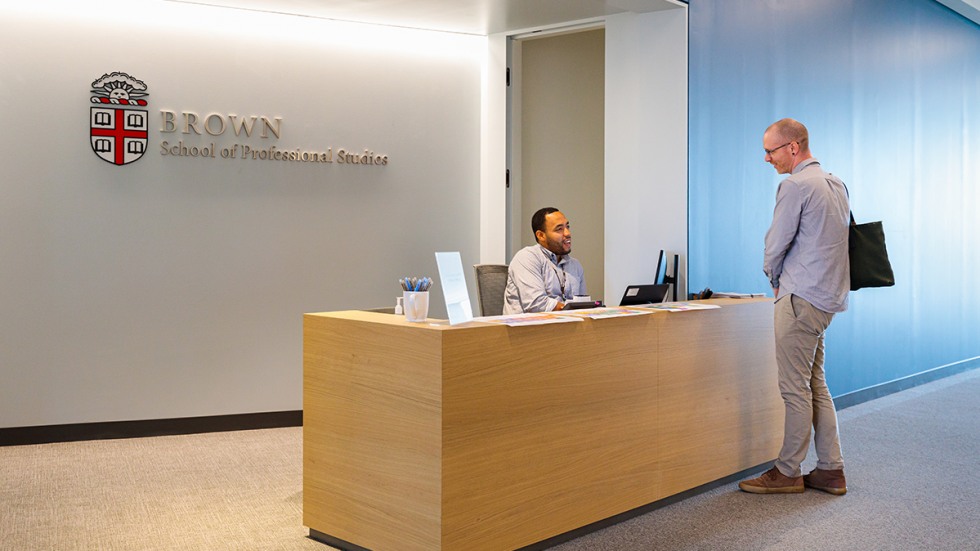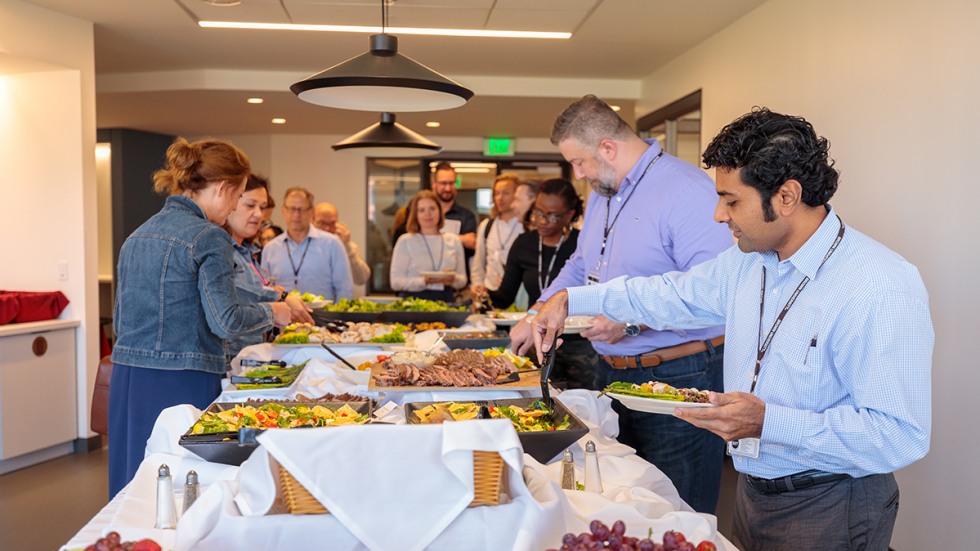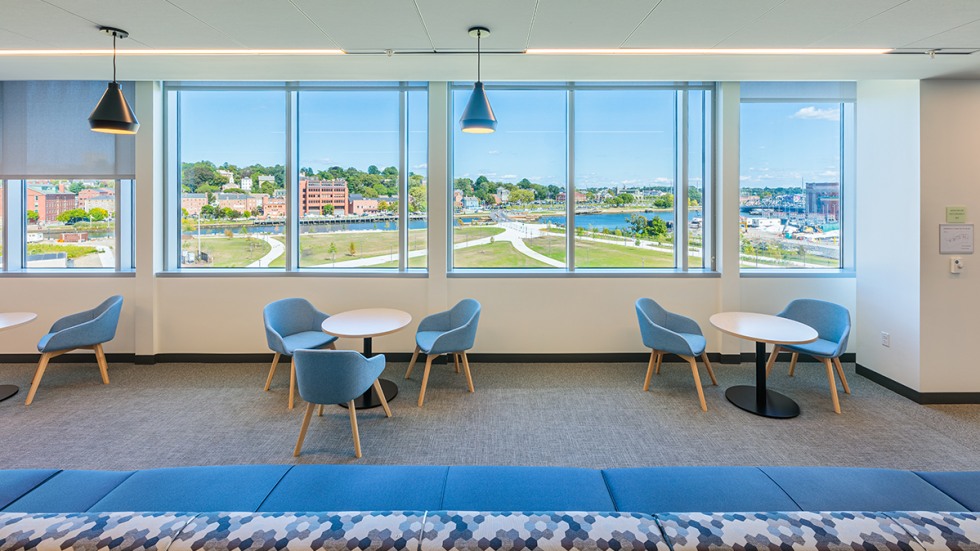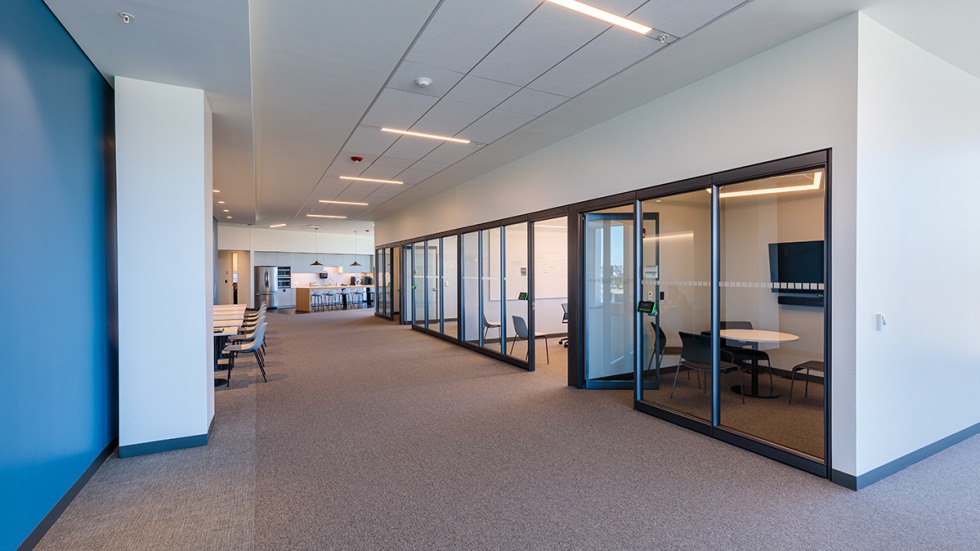 The School of Professional Studies is integrated into Brown's multi-nodal campus with strong connections, deep history, and modern facilities. This includes a robust network of academic institutes and centers throughout the University. The campus and surrounding city is easy to navigate and accessible:
Brown University's Walk Score is 94, along with high ratings for bike and transit
Free statewide bus fare is free with your Brown ID
15-minute walk to Providence Station
15-minute drive to the airport (PVD)
We're located in Rhode Island's vibrant capital—known for its innovative arts scene, exceptional culinary offerings, and unpretentious vibe. Known as "The Ocean State," Rhode Island boasts New England charm, history and affordability, yet is still close to the amenities and offerings of nearby Boston and New York City.
Brown benefits from being a big player in a small state, with access to government officials and to unique integrated datasets for many fields of research. 
Highly accessible, statewide bus fare is free with your Brown ID, and the School is a 15-minute walk to Providence Station and 15-minute drive to the airport (PVD).
Whether you're looking for a new experience, a local event, or just a chance to get outside, Providence has options for everyone.
Providence has a rich and vibrant arts scene with iconic theaters, diverse events, and opportunities for growth and discovery.
Providence has earned a reputation as a go-to spot for "foodies" due to a wealth of restaurants ranging from fine dining to eclectic eateries.
Elite athletes. Unforgettable events. Iconic speakers and performers. Brown's vibrant campus community brings something for everyone to experience.