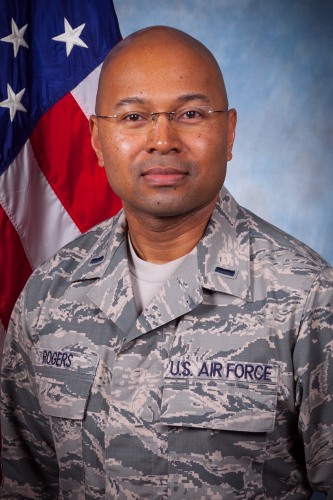 Sean Edmund Rogers '21
Health Services Administration Officer, US Air Force Reserve
Why did you choose the Executive Master of Healthcare Leadership program?
The Brown EMHL program is everything today's healthcare leader can ask for from an executive-level professional development experience — world renown Ivy League university, a faculty comprised of academic thought leaders and accomplished practitioners, global alumni network, a mix of high-quality online coursework and convenient residential sessions, the Critical Challenge Project, and a carefully-planned cohort of classmates representing all sectors of healthcare that enhances the educational experience by creating a robust peer-learning environment.
What makes Brown's program different from other programs you considered?
Leadership! I considered several healthcare-related management degrees, all from premier institutions and with similarly-convenient structures and delivery methods. The Brown EMHL was the only one with a clear emphasis in healthcare leadership. Like most of my cohort-mates, I already had advanced degrees and several years of experience when I joined the program. So it was imperative that whatever healthcare graduate program I pursued wasn't just another run-of-the-mill management degree, or even an MBA with healthcare flair. Brown's EMHL is a uniquely-designed leadership degree that prepares students to immediately advance to the highest levels of industry leadership and succeed there. That's what sets this program apart from all the rest.
What do you enjoy most about your program?
The Critical Challenge Project (CCP). You propose your CCP as part of the application process, and begin working on it during your first of five on-campus residential sessions. What's so great about the CCP is that it allows you to conceptualize and implement meaningful change in your own organization while you're still a student going through the EMHL program. Additionally, all of the classes are structured around your CCP, which helps you to develop the acumen to approach complex organizational challenges in comprehensive ways.
What are your postgraduate goals?
I plan to leverage what I'm learning in the program to enhance my capabilities as an Air Force Medical Service Corps (healthcare administration) officer. As I climb the leadership ranks and take on positions of higher-level responsibility, the Brown EMHL will enable me to make my greatest contributions to my unit and the United States Air Force.
What advice would you give to prospective applicants?
Visit the EMHL program during an Open House event. Ask lots of questions, consider the alternatives, and make sure the Brown EMHL is right for you. If it is, then apply...and get ready to work hard and also have lots of fun!